When you make purchases through our links we may earn a small commission.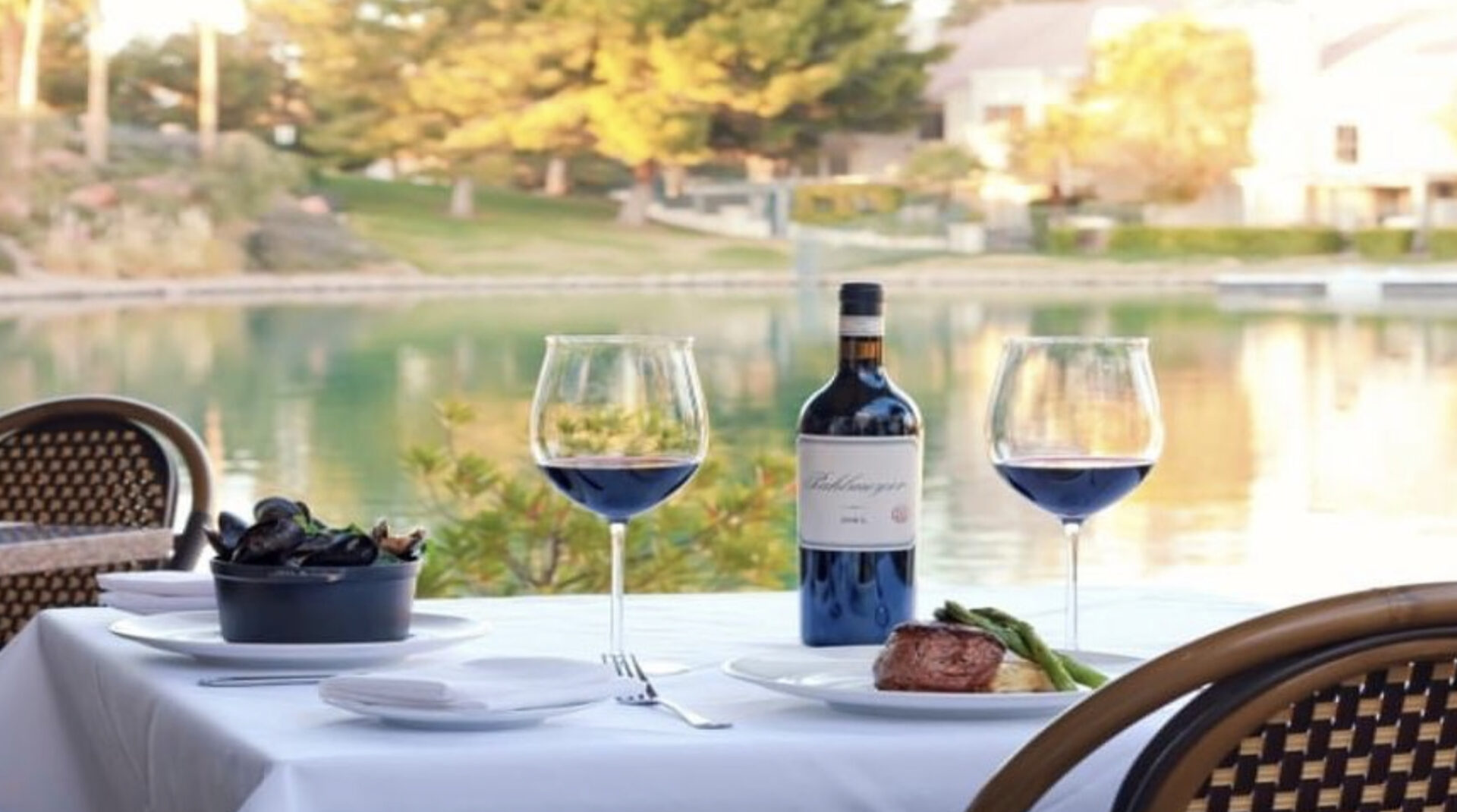 Explore Las Vegas' Best Wine Bars and Tasting Rooms, showcasing exceptional wine selections, unique ambiance, and unforgettable tasting experiences. Cheers to a world-class wine adventure in the desert!
Las Vegas, renowned for its vibrant nightlife, world-class entertainment, and dazzling casinos, might not be the first place that comes to mind when you think of wine. However, the city has a burgeoning wine culture that's worth raising your glass to. From the glitz and glamour of the Las Vegas Strip to the cozy corners of local neighborhoods, there are numerous wine bars and tasting rooms that offer a delightful escape into the world of fine wines. In this article, we'll take you on a journey through some of the best wine destinations in Las Vegas, focusing on their impressive wine selections, unique ambiance, and opportunities for memorable tastings.
For a European-style wine experience in the heart of the desert, head to Marché Bacchus. Nestled on the shores of Lake Jacqueline in Summerlin, this French bistro offers a remarkable wine selection with a focus on French and domestic wines. What sets this place apart is its picturesque setting, complete with a beautiful lakeside patio where you can enjoy your wine while watching the swans swim by. Marché Bacchus also has a retail wine shop, allowing you to take your favorite bottle home after a delightful tasting.
Wine Cellar & Tasting Room
Hidden beneath the famous MGM Grand, the Wine Cellar & Tasting Room is a true gem for wine enthusiasts. This intimate, dimly lit cellar boasts an extensive collection of rare wines, including verticals of famous labels and impressive vintages. The ambiance is cozy and upscale, reminiscent of a private wine collector's secret lair. Their knowledgeable staff is ready to guide you through their exceptional wine list, and they also offer a selection of wine flights for those looking to explore different varietals.
For a more relaxed and approachable wine experience, Grape Street Wine Bar is the place to be. Located in the heart of Downtown Summerlin, this wine bar offers an extensive wine list featuring a variety of international and domestic wines. The cozy and rustic ambiance is perfect for casual gatherings or a night out with friends. They often host live music events, adding to the overall laid-back vibe.
Hostile Grape Wine Cellar
Inside the M Resort Spa Casino, you'll find the Hostile Grape Wine Cellar, a modern and stylish wine bar with a diverse wine list. What sets Hostile Grape apart is its innovative Enomatic wine dispensing system, allowing guests to sample a wide range of wines by the glass. This system is perfect for those looking to explore different wines without committing to a full bottle. The contemporary design and comfortable seating make it an excellent choice for a chic and sophisticated evening.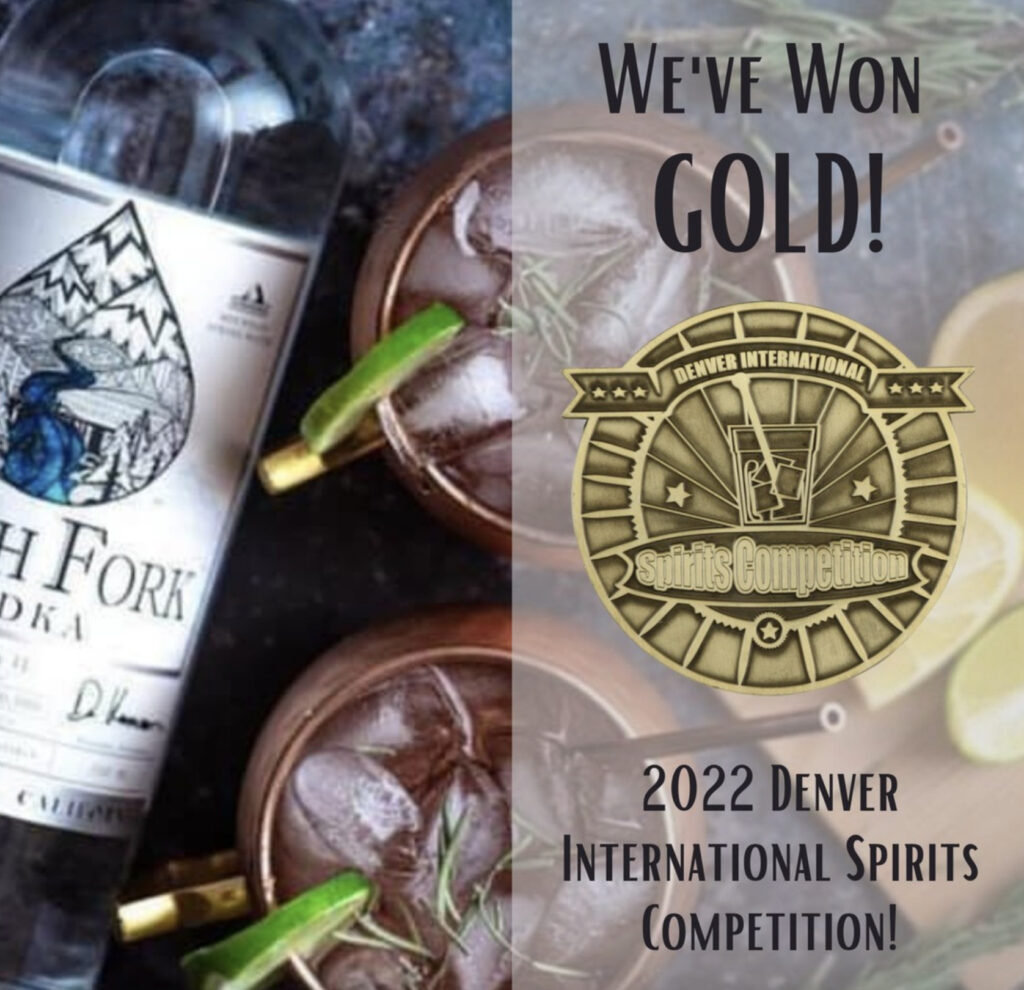 South Fork Vodka

The exceptional smoothness results from a multi-distillation process and a unique, small batch finishing method utilized by no other producer in the world.
Tucked away in the vibrant Arts District of Las Vegas, the Sip & Savor Tasting Room is a hidden gem for wine connoisseurs. This boutique tasting room offers an intimate and educational experience, focusing on small-production, artisanal wines. The knowledgeable staff will guide you through carefully curated wine flights, helping you discover unique and exceptional flavors. The cozy and artsy ambiance of the Arts District adds to the overall charm of this wine destination.
Del Frisco's Double Eagle Steakhouse
Located on the Las Vegas Strip, Del Frisco's is renowned for its extensive wine list and upscale dining experience. With over 2,000 wine selections, including rare and highly-rated bottles, this is the place to indulge in exceptional wine and delicious steaks. The elegant ambiance and impeccable service make it an ideal spot for a special occasion or a romantic evening.
La Cave Wine & Food Hideaway
Nestled inside Wynn Las Vegas, La Cave offers a unique blend of wine and culinary delights. Their wine list features a wide range of international selections, and you can pair your wine with a variety of small plates and gourmet dishes. The cozy and rustic atmosphere, complete with outdoor seating, adds to the charm of this hidden gem.
If you're looking for a more casual and intimate wine experience, Bin 702 in the Downtown Container Park is the place to go. This cozy wine bar offers an impressive selection of wines by the glass and bottle, with a focus on boutique wineries and unique varietals. The ambiance is relaxed, making it a perfect spot for wine enthusiasts looking to unwind and explore.
The Underground Speakeasy
Located beneath the Mob Museum in Downtown Las Vegas, The Underground Speakeasy offers a historical and immersive wine and cocktail experience. While it's known for its Prohibition-era cocktails, it also has an excellent wine selection. The ambiance takes you back in time to the 1920s, complete with jazz music and vintage decor, making it a fascinating place to enjoy a glass of wine with a side of history.
Ferraro's Italian Restaurant & Wine Bar
For a taste of Italy in Las Vegas, head to Ferraro's Italian Restaurant & Wine Bar. This family-owned establishment offers an extensive wine list featuring Italian wines from various regions. The warm and inviting ambiance, along with authentic Italian cuisine, creates a delightful wine and dining experience. They also frequently host wine events and tastings for those looking to expand their wine knowledge.
Located in the Four Seasons Hotel on the Las Vegas Strip, Charlie Palmer Steak is known for its exceptional wine list and fine dining experience. Their wine cellar boasts an impressive collection, with a focus on Napa Valley and Bordeaux selections. The elegant and contemporary ambiance makes it an excellent choice for wine and steak lovers looking for a luxurious evening.
Khoury's Fine Wine & Spirits
Khoury's Fine Wine & Spirits is a family-owned wine shop and tasting room in Las Vegas. It offers an extensive selection of wines from around the world, and they regularly host wine tastings and events to showcase their diverse offerings. The knowledgeable staff is passionate about wine and can help you find the perfect bottle for any occasion.
For those who are not content with just sipping wine but want to learn the art of winemaking, Grape Expectations is a unique experience. This winery allows you to become a winemaker for a day, guiding you through the process of creating your own custom wine. They also offer tastings of their own wines, making it a hands-on and educational wine destination.
Situated in the picturesque Lake Las Vegas community, Vino Del Lago is a charming wine bar with a beautiful waterfront view. They offer a diverse wine list with an emphasis on boutique wineries and unique varietals. The outdoor patio overlooking the lake is the perfect spot to enjoy a glass of wine while taking in the serene surroundings.
Binion's Ranch Steakhouse
Located in the historic Binion's Gambling Hall, Binion's Ranch Steakhouse offers a classic steakhouse experience with an impressive wine list to match. You can choose from a wide selection of wines to complement your perfectly cooked steak. The old-school Vegas ambiance, complete with stunning views of the city, adds a touch of nostalgia to your wine and dining experience.
In conclusion, Las Vegas may be famous for its casinos and nightlife, but its wine culture is flourishing and offers something for every palate and preference. Whether you're seeking a glamorous wine tower experience or a relaxed evening by the lake, Las Vegas' wine bars and tasting rooms have you covered. So, raise your glass and toast to the unexpected wine adventures waiting to be discovered in this bustling desert city.