When you make purchases through our links we may earn a small commission.
Discover 101 exquisite full-course meal ideas perfectly paired with Pinot Noir wine. Explore diverse appetizers, soups, salads, mains, and more to elevate your dining experience. Cheers to the perfect Pinot Noir pairings!
Pinot Noir is a versatile and beloved red wine known for its elegance, complexity, and ability to complement a wide range of dishes. Its fruity notes, balanced acidity, and silky texture make it an ideal choice for pairing with various cuisines. Whether you're planning a romantic dinner, a special celebration, or simply want to elevate your dining experience, here are 101 full-course meal ideas that pair perfectly with Pinot Noir.
Caprese Salad: Fresh tomatoes, mozzarella, and basil drizzled with balsamic reduction.


Smoked Salmon Canapés: Top crackers with smoked salmon, cream cheese, and dill.


Wild Mushroom Bruschetta: Sautéed mushrooms on toasted bread with garlic and herbs.


Baked Brie with Raspberry Preserves: Warm, gooey cheese served with a sweet fruit compote.


Stuffed Mushrooms: Mushrooms stuffed with a mix of cream cheese, garlic, and herbs.


Spinach and Artichoke Dip: Creamy dip with spinach, artichokes, and melted cheese.


Prosciutto-Wrapped Asparagus: Roasted asparagus spears wrapped in prosciutto.


Beef Carpaccio: Thinly sliced raw beef drizzled with olive oil and lemon.


Shrimp Cocktail: Chilled shrimp served with zesty cocktail sauce.


Oysters Rockefeller: Baked oysters with spinach and a rich, herby sauce.
Creamy Tomato Soup: A classic tomato soup served with a dollop of basil pesto.


Butternut Squash Soup: Smooth and velvety soup with a hint of nutmeg.


Wild Mushroom Bisque: A rich and earthy soup with assorted wild mushrooms.


French Onion Soup: Caramelized onions in a hearty beef broth topped with cheese.


Lobster Bisque: Luxurious lobster soup with a touch of sherry.


Roasted Red Pepper Soup: Vibrant and slightly smoky, with a creamy finish.


Clam Chowder: Creamy clam-based soup with potatoes and bacon.


Gazpacho: Chilled tomato-based soup with cucumber, peppers, and herbs.


Minestrone: A hearty Italian vegetable soup with pasta or rice.


Potato Leek Soup: Creamy soup made with tender leeks and potatoes.
Strawberry Spinach Salad: Fresh spinach, strawberries, and a balsamic vinaigrette.


Grilled Chicken Caesar Salad: Romaine lettuce, grilled chicken, croutons, and Caesar dressing.


Beet and Goat Cheese Salad: Roasted beets, creamy goat cheese, and arugula.


Asian-Inspired Salad: Mixed greens, mandarin oranges, and sesame ginger dressing.


Nicoise Salad: Tuna, boiled eggs, olives, and green beans with a vinaigrette.


Cobb Salad: Avocado, bacon, chicken, and blue cheese with ranch dressing.


Quinoa Salad: Quinoa, roasted vegetables, and a lemon vinaigrette.


Greek Salad: Cucumbers, tomatoes, feta cheese, and Kalamata olives.


Waldorf Salad: Apples, celery, walnuts, and grapes with a creamy dressing.


Pear and Gorgonzola Salad: Sliced pears, Gorgonzola cheese, and mixed greens.
Roast Chicken: Herb-roasted chicken with garlic mashed potatoes.


Salmon with Dill Sauce: Grilled or baked salmon with a creamy dill sauce.


Beef Bourguignon: Slow-cooked beef in red wine with mushrooms and onions.


Duck a l'Orange: Crispy duck breast with orange glaze and wild rice.


Lamb Chops: Grilled lamb chops with a rosemary-garlic marinade.


Pork Tenderloin: Roasted pork tenderloin with apple compote.


Veal Marsala: Veal cutlets in a rich Marsala wine sauce.


Mushroom Risotto: Creamy risotto with sautéed mushrooms and Parmesan.


Lobster Thermidor: Lobster tails in a creamy brandy sauce.


Beef Wellington: Filet mignon wrapped in puff pastry with mushroom duxelles.
Vegetarian & Vegan Options
Eggplant Parmesan: Breaded and baked eggplant with marinara and mozzarella.


Vegetable Curry: A fragrant blend of vegetables in a spicy curry sauce.


Stuffed Bell Peppers: Bell peppers filled with a mix of rice and veggies.


Pasta Primavera: Pasta with a medley of sautéed seasonal vegetables.


Portobello Mushrooms: Grilled Portobello mushrooms with balsamic glaze.


Vegan Lentil Shepherd's Pie: A hearty and satisfying plant-based dish.


Spinach and Ricotta Stuffed Shells: Jumbo pasta shells filled with creamy spinach and ricotta.


Roasted Vegetable Lasagna: Layers of roasted veggies, marinara, and cheese.


Quinoa-Stuffed Acorn Squash: Roasted acorn squash stuffed with quinoa and veggies.


Vegetable Paella: A colorful Spanish rice dish with saffron and veggies.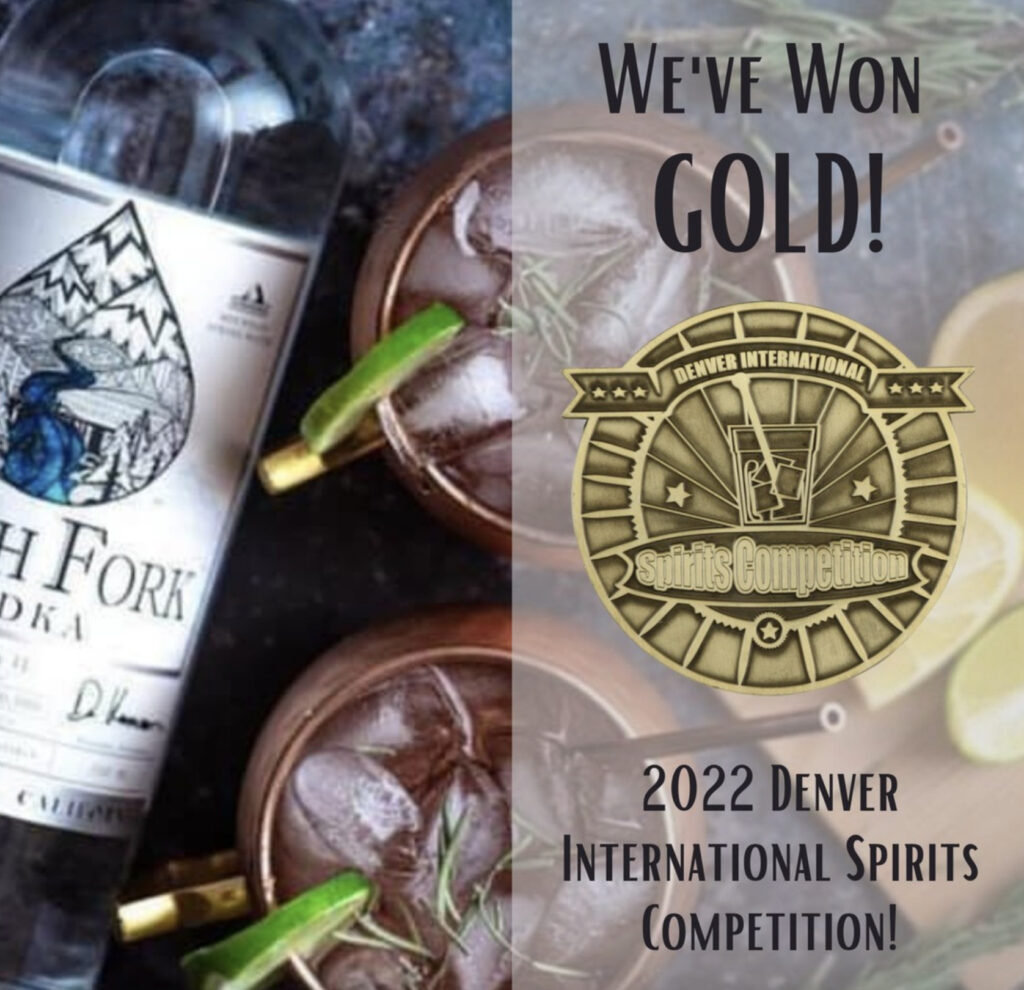 South Fork Vodka

The exceptional smoothness results from a multi-distillation process and a unique, small batch finishing method utilized by no other producer in the world.
Scallop Scampi: Pan-seared scallops in a garlic and butter sauce.


Cedar-Plank Salmon: Grilled salmon on a cedar plank with a maple glaze.


Seafood Pasta: Linguine with a mix of shrimp, mussels, and clams in a white wine sauce.


Tuna Steak: Seared tuna steaks with a soy-ginger glaze.


Halibut with Lemon Butter Sauce: Pan-seared halibut with a tangy lemon butter sauce.


Crab Cakes: Golden brown crab cakes with a remoulade sauce.


Lobster Ravioli: Ravioli stuffed with lobster meat in a creamy tomato sauce.


Miso-Glazed Cod: Baked cod with a sweet and savory miso glaze.


Grilled Swordfish: Swordfish steaks with a Mediterranean olive tapenade.


Shrimp Scampi: Succulent shrimp in a garlicky white wine and butter sauce.
Chicken Marsala: Chicken breasts cooked with Marsala wine and mushrooms.


Quail with Blackberry Sauce: Roasted quail with a sweet blackberry reduction.


Turkey with Cranberry Sauce: Roast turkey with homemade cranberry sauce.


Pheasant with Wild Rice: Pan-seared pheasant served over wild rice.


Duck Confit: Duck leg confit served with crispy skin and a cherry sauce.


Cornish Hen with Orange Glaze: Small hens roasted with a citrusy glaze.


Wild Turkey Chili: Hearty chili made with ground wild turkey.


Guinea Fowl with Port Wine Reduction: Roasted guinea fowl with a rich port wine sauce.


Bacon-Wrapped Quail: Quail wrapped in bacon and grilled to perfection.


Chicken and Mushroom Pie: Comforting chicken and mushroom filling in flaky pastry.
Filet Mignon: The tenderest cut of beef, perfectly seared and served with a red wine reduction.


Short Ribs: Slow-braised short ribs in a red wine and herb sauce.


Pork Belly: Crispy pork belly with a sweet and savory glaze.


Ribeye Steak: A juicy ribeye steak cooked to your preferred level of doneness.


Prime Rib: A succulent prime rib roast served with au jus.


Beef Stroganoff: Sliced beef in a creamy mushroom and wine sauce.


Pork Chops with Apples: Pork chops cooked with apples and onions in a cider reduction.


Braised Lamb Shanks: Lamb shanks slowly simmered in red wine and aromatics.


Beef and Mushroom Pie: A savory beef and mushroom filling encased in flaky pastry.


Pork Tenderloin Medallions: Pan-seared pork tenderloin medallions with a Pinot Noir reduction.
Linguine with Clam Sauce: Linguine with a white wine and garlic clam sauce.


Fettuccine Alfredo: Creamy fettuccine pasta with Parmesan and butter.


Wild Mushroom Risotto: Creamy risotto infused with the earthy flavor of wild mushrooms.


Gnocchi in Brown Butter Sauce: Potato gnocchi with a nutty brown butter and sage sauce.


Spaghetti Carbonara: Spaghetti with a sauce of eggs, cheese, pancetta, and black pepper.


Lobster Linguine: Linguine with chunks of lobster in a garlic wine sauce.


Pappardelle with Wild Boar Ragu: Wide pasta ribbons with a rich wild boar sauce.


Shrimp and Asparagus Risotto: Creamy risotto with tender shrimp and asparagus.


Mushroom Pappardelle: Wide pasta with a creamy mushroom and thyme sauce.


Lemon Ricotta Ravioli: Ravioli filled with lemon ricotta and served with a light cream sauce.
Grilled Asparagus: Asparagus spears grilled with olive oil and garlic.


Garlic Mashed Potatoes: Creamy mashed potatoes with roasted garlic.


Roasted Brussels Sprouts: Brussels sprouts roasted with balsamic glaze.


Creamed Spinach: Spinach cooked in a creamy garlic sauce.


Honey-Glazed Carrots: Carrots roasted with honey and thyme.


Buttery Broccoli: Broccoli sautéed in butter and seasoned with lemon.


Truffle Fries: Crispy French fries drizzled with truffle oil.


Parmesan Polenta: Creamy polenta with grated Parmesan cheese.


Roasted Beet Salad: Roasted beets with goat cheese and balsamic reduction.


Grilled Portobello Mushrooms: Portobello mushrooms marinated and grilled to perfection.


Ratatouille: A colorful Provencal dish of roasted vegetables in a tomato sauce.
Chocolate Fondue: Rich, melted chocolate for dipping fruits, marshmallows, and more.


Red Wine Poached Pears: Pears simmered in Pinot Noir with spices and served with a wine reduction.


Black Forest Cake: A classic chocolate and cherry cake with a Pinot Noir-infused twist.


Tiramisu: Layers of coffee-soaked ladyfingers and mascarpone cheese.


Chocolate Truffles: Homemade chocolate truffles with a Pinot Noir ganache center.


Raspberry Chocolate Tart: A decadent tart featuring a chocolate and raspberry filling.


Strawberry Shortcake: Layers of strawberries and cream on a biscuit base.


Panna Cotta: Creamy Italian dessert served with a berry compote.


Cherry Clafoutis: A rustic French dessert featuring fresh cherries baked in a custard-like batter.


Chocolate Lava Cake: Warm, molten chocolate cakes with a gooey center.
Pairing Pinot Noir with a full-course meal can elevate your dining experience to new heights. Whether you prefer seafood, poultry, red meat, or vegetarian options, the versatility of Pinot Noir ensures that there's a perfect pairing for every palate. So, gather your favorite dishes, uncork a bottle of Pinot Noir, and savor the symphony of flavors that unfold when great food meets great wine. Cheers!