When you make purchases through our links we may earn a small commission.
Explore Napa Valley's Best Wineries: From iconic estates to hidden gems, discover the top wine-tasting destinations. Plan your perfect Napa Valley wine tour today!
Napa Valley, nestled in the heart of Northern California, is a wine lover's paradise. Known for its picturesque vineyards, world-class wineries, and delectable wines, this region is a must-visit destination for anyone seeking a memorable wine tasting experience. With over 400 wineries to choose from, it can be overwhelming to decide where to start. To help you plan your perfect wine tasting adventure, we've compiled a list of the best places in Napa Valley to enjoy a truly unforgettable wine-tasting journey.
Begin your wine tasting adventure with a touch of elegance at Domaine Carneros. Known for its exquisite sparkling wines, this chateau-style winery offers a stunning setting with breathtaking views of the vineyards. Relax on the terrace as you sip on their renowned Brut and enjoy delectable bites, all while taking in the beauty of the Napa Valley.
Transport yourself to Tuscany without leaving Napa Valley by visiting Castello di Amorosa. This medieval-style castle winery is a unique and enchanting destination. Explore its 107 rooms, including a grand tasting room, underground cellars, and a charming courtyard. Taste their superb Italian-style wines while immersing yourself in the castle's history and charm.
For a taste of luxury, a visit to Opus One is a must. This iconic winery is a joint venture between two legendary wine families, the Mondavis and the Rothschilds. The winery offers an intimate and exclusive experience, focusing on Bordeaux-style blends. The tour and tasting here are educational and enlightening, making it a perfect choice for wine enthusiasts seeking to deepen their knowledge.
Beringer Vineyards is not only one of Napa Valley's oldest wineries but also one of its most iconic. The historic Rhine House, built in 1884, serves as the winery's centerpiece. Enjoy a stroll through the beautiful gardens and historic caves while savoring their classic Napa Valley wines. The Heritage Tasting is a favorite among visitors, offering a selection of their best vintages.
If you're looking to taste wines that have made history, Stag's Leap Wine Cellars is the place to be. This winery gained international acclaim when its 1973 S.L.V. Cabernet Sauvignon won the famous "Judgment of Paris" blind tasting competition. Sample their award-winning Cabernets and soak in the stunning views of the Stags Leap District.
Hall Wines offers a modern and artistic approach to wine tasting. The winery is home to an impressive collection of contemporary art, and their commitment to sustainable farming practices is evident in their vineyards. Taste their exceptional Cabernet Sauvignons and enjoy the art-filled ambiance as you explore both the St. Helena and Rutherford properties.
No trip to Napa Valley is complete without a visit to the Robert Mondavi Winery. Known as one of the founding fathers of Napa Valley wine, Robert Mondavi's legacy lives on in this beautiful estate. Experience their informative tours and tastings, including the famous To Kalon Vineyard wines, which showcase some of Napa Valley's finest grapes.
Darioush Winery combines Persian-inspired architecture with exceptional wines. Known for its Bordeaux varietals and stunning tasting room, this winery offers a luxurious atmosphere and an opportunity to savor their renowned Cabernet Sauvignon while surrounded by ancient art and artifacts.
For those seeking a tranquil and picturesque setting, Far Niente Winery is a hidden gem. Nestled in the Oakville appellation, the winery boasts beautifully landscaped gardens and a historic 19th-century estate. Enjoy their exquisite Chardonnays and Cabernets in a serene and welcoming environment.
Artesa Vineyards & Winery
Perched atop the rolling hills of Carneros, Artesa Vineyards & Winery offers breathtaking panoramic views. Known for its modern architecture and dedication to sustainability, this winery specializes in Pinot Noir and Chardonnay. Their unique wine caves and art installations make this a memorable stop for wine enthusiasts.
Music and wine blend seamlessly at Cliff Lede Vineyards, where each wine is named after a classic rock song. Explore their collection of small-lot, estate-grown Cabernet Sauvignons while enjoying the laid-back atmosphere of their rock-n-roll-inspired tasting room and beautiful outdoor patio.
Nestled in the volcanic slopes of Mount Veeder, Hess Collection Winery offers a unique combination of wine, art, and history. The winery houses an impressive collection of contemporary art and provides an educational experience alongside their exceptional wines. Don't miss the opportunity to taste their acclaimed mountain-grown Cabernets.
Known as the "House of Sparkling Wine," Schramsberg Vineyards has been producing world-class sparkling wines since the 1960s. Tour their historic caves, where you'll learn about the traditional méthode champenoise and enjoy tastings of their elegant bubbles.
Steeped in history, Inglenook Winery is a Napa Valley institution. Founded in the late 19th century, this estate has been lovingly restored to its former glory. Taste their classic Rutherford Cabernets and immerse yourself in the legacy of winemaking excellence.
Alpha Omega Winery offers a chic and modern tasting experience in the heart of Napa Valley. Known for their Bordeaux-style blends and Sauvignon Blanc, this winery provides a sleek and comfortable setting with a beautiful terrace where you can sip wine and soak in the vineyard views.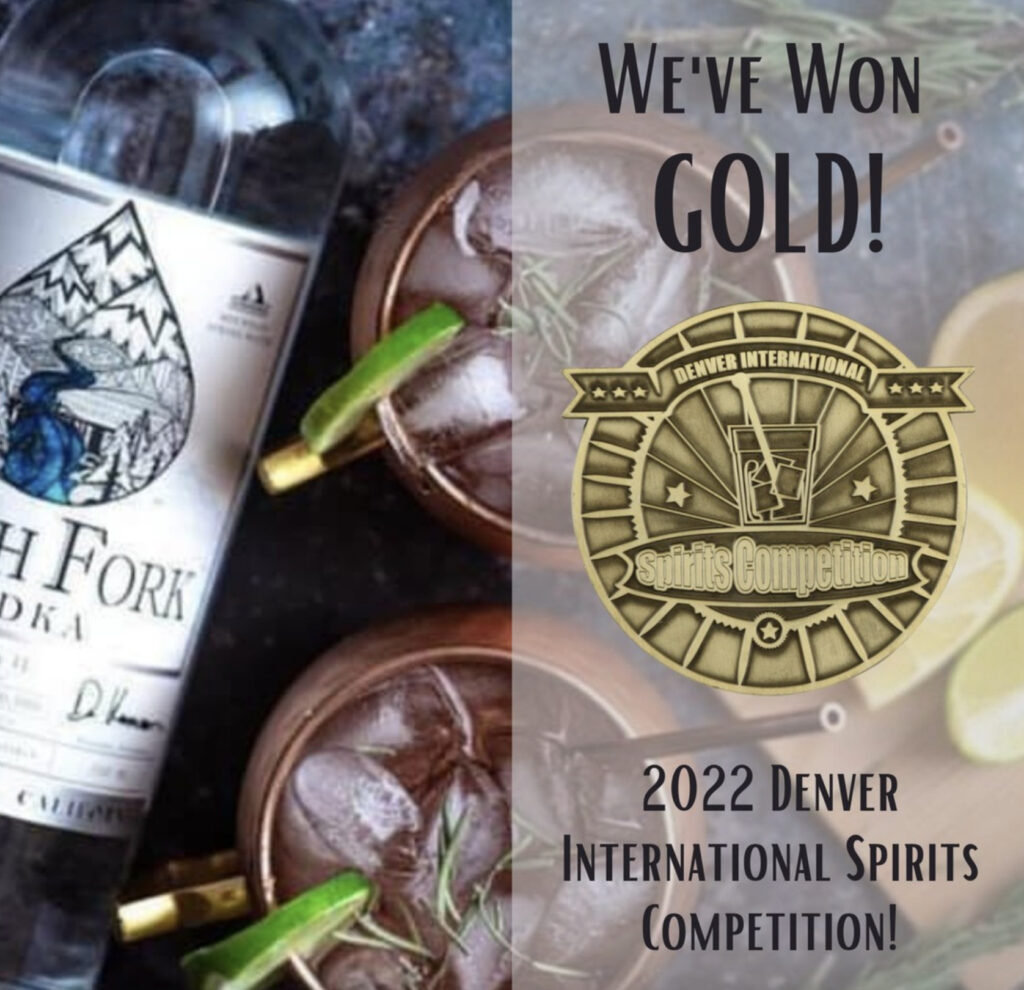 South Fork Vodka

The exceptional smoothness results from a multi-distillation process and a unique, small batch finishing method utilized by no other producer in the world.
Clos Pegase is a winery that seamlessly blends art and wine. The estate boasts a stunning collection of sculptures and offers a variety of wine experiences, including tastings in their picturesque garden courtyard. Don't miss the chance to savor their distinctive Cabernet Sauvignon and Chardonnay.
This historic winery gained worldwide fame when its 1973 Chardonnay won the white wine category in the "Judgment of Paris" competition. Nestled at the base of Mount Saint Helena, Chateau Montelena's charming stone castle and serene grounds are the perfect backdrop for enjoying their renowned Chardonnays and Cabernets.
Pride Mountain Vineyards offers a unique experience, as it straddles the border between Napa and Sonoma counties. Their mountaintop location provides breathtaking vistas and exceptional Cabernet Sauvignons and Merlots. Take a tour to explore both their Napa and Sonoma vineyards and enjoy the best of both worlds.
For lovers of sparkling wine, Mumm Napa is a must-visit. Located in the southern part of Napa Valley, this winery specializes in sparkling wines crafted using the traditional méthode champenoise. Experience their informative tours and tastings, and raise a toast to the art of sparkling winemaking.
St. Supéry Estate Vineyards & Winery
St. Supéry Estate Vineyards & Winery is known for its commitment to sustainable farming and its exceptional Sauvignon Blanc and Cabernet Sauvignon. Explore their art gallery, stroll through their gardens, and indulge in a tasting that showcases the essence of Napa Valley terroir.
Peju Province Winery offers a family-friendly atmosphere with beautiful gardens and vineyard views. Sample their diverse range of wines, including Cabernet Sauvignon, Merlot, and unique blends. The warm hospitality and welcoming staff make this winery a delightful stop for wine enthusiasts.
Round Pond Estate is a culinary delight in addition to being a winery. Explore their olive groves and vineyards before experiencing a wine and food pairing that highlights their excellent Cabernet Sauvignon, Sauvignon Blanc, and olive oils.
Caymus Vineyards is synonymous with rich and velvety Cabernet Sauvignon. The Wagner family has been producing exceptional wines for generations, and a visit to their charming winery allows you to taste their celebrated Napa Valley Cabernets.
Cuvaison Estate Wines offers a serene and sustainable wine-tasting experience in the Carneros region. Sample their Chardonnays and Pinot Noirs while taking in the breathtaking views of their vineyards and the surrounding countryside.
Archer Roose Napa Valley is a boutique winery known for its commitment to sustainable winemaking. They produce a range of varietals, including Cabernet Sauvignon and Chardonnay, that you can enjoy in a relaxed and eco-friendly atmosphere.
Cakebread Cellars is a family-owned winery that has been crafting outstanding wines for decades. Their tasting experiences allow you to sample a selection of their wines, including their renowned Chardonnay and Cabernet Sauvignon, in a welcoming and intimate setting.
V. Sattui Winery offers a vibrant and bustling atmosphere, making it a favorite spot for wine enthusiasts. They have a diverse wine portfolio, and you can enjoy tastings paired with their gourmet deli offerings in their beautiful picnic area.
Located in the heart of St. Helena, Merryvale Vineyards is known for its exceptional Cabernet Sauvignons and Bordeaux-style blends. Their historic winery offers a variety of tasting experiences, including tours of their production facility and barrel aging caves.
HALL Rutherford provides an opulent and exclusive wine-tasting experience. Nestled in the hills, this winery specializes in limited-production Cabernet Sauvignons. The modern design of the winery and the breathtaking views make it a memorable destination.
As one of Napa Valley's oldest wineries, Charles Krug Winery is a historic gem. Enjoy their classic wines, including Cabernet Sauvignon and Sauvignon Blanc, while exploring their historic Redwood Cellar and picturesque grounds.
Rutherford Hill Winery is perched atop the eastern hills of Napa Valley, offering panoramic views of the region. Their focus is on Bordeaux varietals, and their terrace tastings allow you to savor their Cabernets while taking in the stunning scenery.
Honig Vineyard & Winery is a family-owned estate known for its exceptional Sauvignon Blanc and Cabernet Sauvignon. The welcoming atmosphere and informative tastings make it a great choice for wine enthusiasts seeking a personal touch.
Trefethen Family Vineyards
Trefethen Family Vineyards is known for its dedication to sustainability and producing wines that reflect the unique terroir of Napa Valley. Explore their historic winery and enjoy their estate-grown wines, including Chardonnay and Cabernet Sauvignon.
Beaulieu Vineyard, commonly known as BV, is an iconic winery in Rutherford. It's celebrated for its Cabernet Sauvignon, particularly the Georges de Latour Private Reserve. BV offers tours and tastings that delve into its historical significance in Napa Valley winemaking.
Palmaz Vineyards offers a one-of-a-kind wine-tasting experience in its high-tech winery carved into the Mount George hillside. Explore the gravity-flow facility and enjoy their Cabernet Sauvignon and other varietals while taking in the stunning architecture and views.
Freemark Abbey is known for its rich history and Bordeaux-style blends. Take a tour of their historic stone winery and sample their acclaimed Cabernets, Merlots, and Chardonnays.
Chappellet Winery, perched on Pritchard Hill, offers spectacular vistas and exceptional wines. Their Cabernet Sauvignons are highly regarded, and their tastings provide an opportunity to savor the beauty and flavors of this unique terroir.
Shafer Vineyards is famous for its Hillside Select Cabernet Sauvignon. Enjoy tastings in their rustic-chic tasting room and learn about their commitment to sustainable vineyard practices.
Duckhorn Vineyards specializes in Merlot and has gained recognition for its elegant wines. Explore their beautiful estate and enjoy tastings of their Merlot, Cabernet Sauvignon, and other varietals.
Cade Estate Winery, situated on Howell Mountain, offers breathtaking views and an eco-friendly approach to winemaking. Their Cabernet Sauvignons showcase the mountain's terroir, and their LEED Gold-certified winery is a testament to sustainability.
St. Clement Vineyards is known for its historical Victorian mansion and its selection of wines, including Cabernet Sauvignon and Sauvignon Blanc. Enjoy a tasting experience that blends history with modern winemaking.
Provenance Vineyards focuses on producing varietally expressive wines from Napa Valley's diverse subregions. Explore their beautiful tasting room and sample their Cabernet Sauvignon, Merlot, and Sauvignon Blanc.
Black Stallion Estate Winery
Black Stallion Estate Winery is located in a historic equestrian center and offers an inviting atmosphere. Taste their diverse portfolio, which includes Cabernet Sauvignon, Chardonnay, and other varietals.
Corison Winery, founded by Cathy Corison, is renowned for its elegant and age-worthy Cabernet Sauvignon. Cathy's dedication to crafting wines that reflect the essence of the vineyards shines through in every sip. Visit for an intimate tasting and discover the beauty of Napa Valley's St. Helena region.
Robert Sinskey Vineyards is a pioneer in organic and biodynamic winemaking. Their tastings are a sensory journey, allowing you to explore their Pinot Noirs, Merlots, and other varietals alongside seasonal, farm-to-table cuisine in their charming tasting room.
For a unique and down-to-earth experience, visit Casa Nuestra Winery. Known for their small-production wines, including Merlot and Cabernet Franc, the winery's rustic setting and friendly staff make it a hidden gem in the valley.
Schweiger Vineyards & Winery
Schweiger Vineyards & Winery sits atop Spring Mountain, offering breathtaking views of the Napa Valley. Known for their Cabernet Sauvignon and Bordeaux-style blends, their tastings include an exploration of the vineyard and barrel room.
Sterling Vineyards offers a one-of-a-kind experience with an aerial tram ride that takes you to their hilltop winery. Enjoy a self-guided tour and tasting, including their popular Cabernet Sauvignon, while soaking in panoramic views of the valley.
Ehlers Estate is a certified organic and biodynamic winery with a focus on Bordeaux varietals. Their tastings are held in a historic stone barn, and the estate's commitment to sustainability shines through in their exceptional wines.
Spring Mountain Vineyard is known for its distinctive wines, including Cabernet Sauvignon and Chardonnay. Explore their historic estate, featuring beautifully restored buildings and terraced vineyards, as you enjoy their fine wines.
Davies Vineyards (Schrader Cellars)
Davies Vineyards, also known as Schrader Cellars, is renowned for its sought-after Cabernet Sauvignons, particularly from the famous Beckstoffer To Kalon Vineyard. This boutique winery offers an intimate and luxurious tasting experience.
ZD Wines has a long-standing tradition of producing high-quality Chardonnay, Pinot Noir, and Cabernet Sauvignon. Their eco-friendly approach to winemaking is reflected in their sustainable practices, which you can learn about during your visit.
Paraduxx, a sister winery of Duckhorn Vineyards, specializes in blends that include Zinfandel and Cabernet Sauvignon. Enjoy tastings of their unique and flavorful wines in a relaxed and inviting atmosphere.
Napa Valley offers an array of wine-tasting experiences, each with its own unique charm and character. Whether you prefer the elegance of sparkling wines, the allure of medieval castles, or the history of iconic wineries, there's something for every palate in Napa Valley. So, pack your bags, raise your glass, and embark on a wine tasting journey of a lifetime in this exquisite wine region. Cheers to unforgettable memories and exceptional wines in Napa Valley!