When you make purchases through our links we may earn a small commission.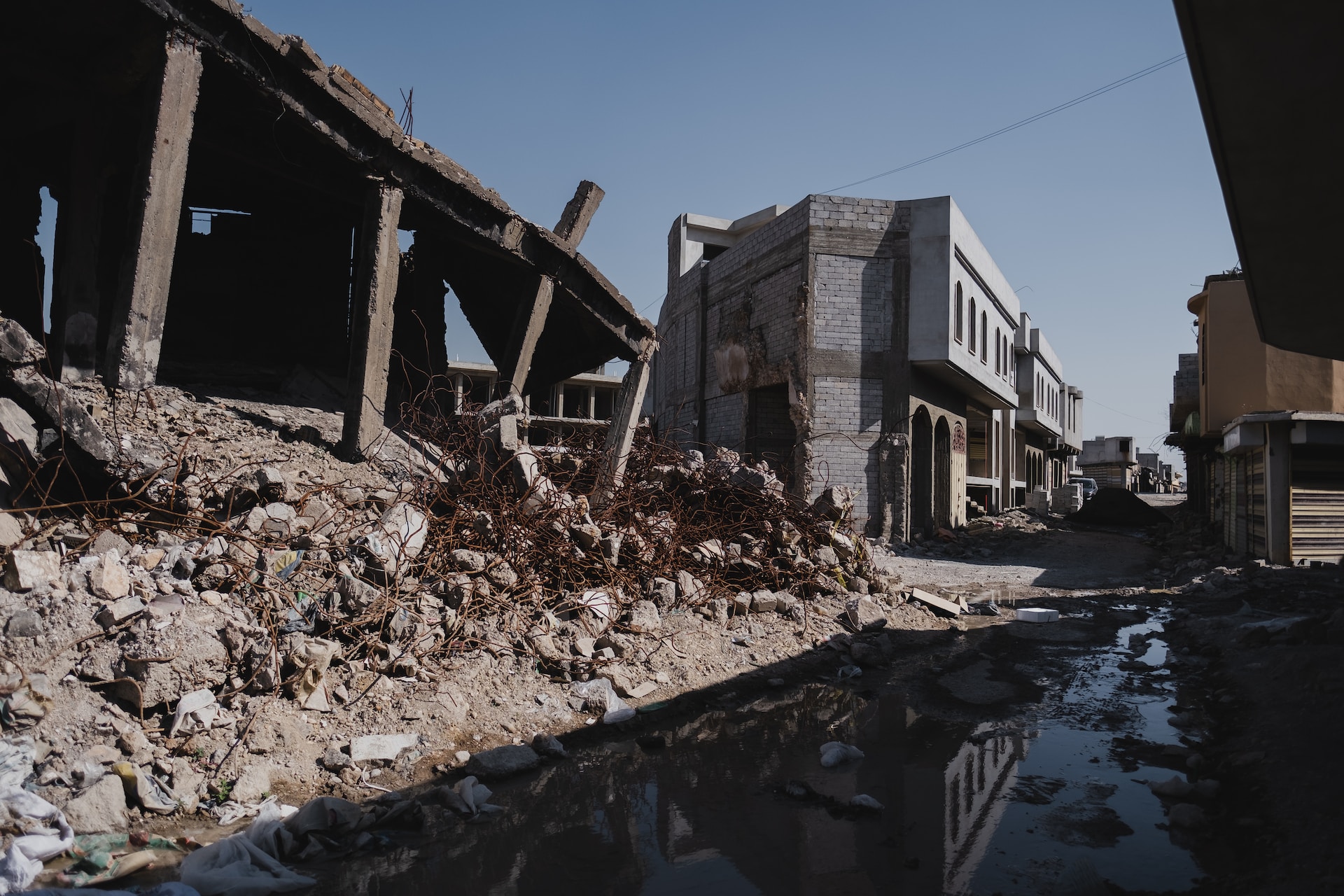 Original Link: https://www.factcheck.org/2023/10/republican-claims-on-hamas-attack-and-iran-funds-distort-the-facts/
Contrary to claims by some Republicans, including former President Donald Trump, U.S. taxpayers did not indirectly fund the recent Hamas attack on Israel with Iranian money unfrozen as part of a prisoner swap with Iran in August.
The $6 billion freed up was Iranian money that was held in South Korean banks. It was released to banks in Qatar, and State Department officials say there will be oversight to ensure it can only be spent on humanitarian needs in Iran, such as food or medicine. Some have argued that money is fungible, so the release of the funds will free up Iran to fund terrorism. But none of the $6 billion has yet been spent.
What Is the Origin of the $6 Billion?
In 2018, Trump withdrew the U.S. from the Iran nuclear deal — known as the Joint Comprehensive Plan of Action — and several months later imposed sanctions that included a partial ban on Iranian oil exports and on banking. The following spring, the administration imposed a total ban on oil exports.
Then-Secretary of State Mike Pompeo noted that the sanctions were "targeted at the regime, not the people of Iran, who have suffered grievously under this regime" and that the administration would "maintain many humanitarian exemptions to our sanctions including food, agriculture commodities, medicine, and medical devices."
Around that time, South Korean banks held between $6.5 billion and $9 billion from the country's purchases of Iranian energy products. The Trump administration authorized the release of those funds for humanitarian purposes, but the banks resisted doing so, because of a fear of violating the U.S. sanctions, according to the Washington Institute for Near East Policy.
As part of a prisoner swap negotiated by the Biden administration in August, the U.S. allowed the transfer of $6 billion from South Korean banks to bank accounts in Qatar, which has promised to ensure the funds are only used by Iran for humanitarian needs. In exchange, Iran released five U.S. citizens who the State Department says were "wrongfully imprisoned" in Iran.
What Republicans Are Saying and White House Response
On Oct. 7, Hamas, the Palestinian militant group that controls the Gaza Strip, launched a surprise attack on Israel, killing hundreds of people. Soon after, Israel declared war on Hamas, designated by the U.S. as a terrorist group that historically has been supported by Iran.
On the day of the Hamas attack, Trump released a statement saying, "Sadly, American taxpayer dollars helped fund these attacks, which many reports are saying came from the Biden Administration."
Republican presidential candidate Vivek Ramaswamy similarly stated, "America's broken foreign policy establishment knew they were funding Hamas & went ahead with it anyway. The unprecedented $6BN in ransom paid to Iran last month worsened it: our taxpayer dollars are funding Iran, Hamas and Hezbollah."
On social media, House Majority Leader Steve Scalise said, "The Biden Administration must be held accountable for its appeasement of these Hamas terrorists, including handing over billions of dollars to them and their Iranian backers."
Secretary of State Antony Blinken appeared on several Sunday political talk shows to push back, emphasizing that "these were not U.S. taxpayer dollars" in the prisoner swap and that "not a single cent" of the money transferred from South Korean banks had yet been spent.
Blinken also assured that "the account is closely regulated by the U.S. Treasury Department, so it can only be used for things like food, medicine, medical equipment." And he said, "the previous administration set up a very similar mechanism to enable Iran to use its oil proceeds that were blocked in various places or stuck in various places for humanitarian purposes. So people are either misinformed or they're misinforming, and either way, it's wrong."
Other Republicans, such as Republican presidential candidate and former U.N. Ambassador Nikki Haley and House Foreign Affairs Committee Chairman Michael McCaul, made a more nuanced argument — that money used for humanitarian aid will allow the Iranian government to spend more of its money on nefarious endeavors. Experts said those criticisms are fair.
Haley said on NBC's "Meet the Press" that it was "irresponsible for Secretary Blinken to say that the $6 billion dollars doesn't weigh in here. I mean, let's be honest with the American people, and understand that Hamas knows and Iran knows they're moving money around as we speak, because they know $6 billion is going to be released. That's the reality. … It doesn't go to the Iranian people. It does go to terrorist attacks. And Secretary Blinken's just wrong to imply that this money is not being moved around as we speak — to hurt those that love freedom."
On CNN's "State of the Union," McCaul, a Republican, said he, too, is "concerned about the $6 billion in lifted sanctions that have now gone into Iran. I don't think it played a part in this event, but it certainly could play a part in any future terror activities."
Not U.S. Taxpayer Dollars
Let's first dispel one claim made by Trump and Ramaswamy. The $6 billion in question is not U.S. taxpayer dollars. It is Iranian money that was being held in South Korean banks.
In a press conference on Sept. 12, Matthew Miller, a spokesman for the State Department, said the Trump administration "allowed these accounts to be set up so countries could purchase Iranian oil" and that South Korean banks held $6 billion worth of payments when the U.S. issued new sanctions in 2018 and 2019.
"Iran has always been able under the regime set up by the previous administration to access the funds in these accounts," Miller said.
Indeed, in October 2019, the Trump administration announced "a new humanitarian mechanism" to allow for humanitarian trade of agriculture, food, medicine and medical devices with Iran.
"This mechanism, designed solely for the purpose of commercial exports of agricultural commodities, food, medicine, and medical devices to Iran, will provide unprecedented transparency into humanitarian trade to Iran and help ensure that humanitarian goods go to the Iranian people, and are not diverted by the Iranian regime to fund its nefarious purposes," the 2019 announcement by the Treasury and State Department said.
Foreign governments and banks that wanted to use this mechanism had to perform "enhanced due diligence," such as reporting to the U.S. details about the identity of Iranian businesses and the logistics of a transaction, in order to get confirmation from Treasury that they wouldn't be subject to U.S. sanctions for completing the transaction with Iran.
A few months later, on Feb. 27, 2020, the U.S. government announced the Swiss Humanitarian Trade Arrangement, the "first operational channel" under the October 2019 framework.
Reuters later reported that an initial "pilot" transaction in January 2020, before the SHTA officially launched, was for cancer and organ transplant drugs worth $2.7 million and involved the Swiss bank BCP and drugmaker Novartis. Another deal involving cancer drugs was announced by the Swiss government in late July 2020.
So Blinken was correct to say "the previous administration set up a very similar mechanism to enable Iran to use its oil proceeds," but the Swiss arrangement hasn't been used much.
The Washington Institute for Near East Policy wrote last month that the SHTA "has faced a number of challenges, including a lack of liquidity and lack of enthusiasm from Iranian officials" and that "participants and observers complained that the 'enhanced due diligence' requirements were too much of a burden."
Although the Trump administration set up these mechanisms to disperse Iranian assets, "the South Koreans weren't interested," Patrick Clawson, director of research at the Washington Institute, told us in a phone interview. "From the beginning, South Korean banks were reluctant to use it because they feared the U.S. could change its mind and come back and fine them."
Henry Rome, then a fellow at the Washington Institute, wrote last week: "Under the Trump administration, South Korean officials worked with Washington on developing a won-denominated payment channel modeled on a separate Swiss arrangement, but it was never set up."
Given South Korean banks' entrenched reluctance to participate in the programs to disburse funds to Iran, Miller said, "it was necessary" for the Biden administration "to make these waivers to allow the transfer of money from these accounts, through bank accounts in Europe, ultimately to Qatar."
It is also wrong to say the transfer of the $6 billion funded the recent Hamas attack, because Iran hasn't yet received any of the money.
The U.S. Treasury's undersecretary for terrorism and financial intelligence, Brian Nelson, posted a statement on social media on Oct. 7 saying, "All of the money held in restricted accounts in Doha as part of the arrangement to secure the release of 5 Americans in September remains in Doha. Not a penny has been spent."
Glenn E. Robinson, a resident fellow at the Center on Terrorism, Extremism, and Counterterrorism at the Middlebury Institute of International Studies in Monterey, told us via email that "the agreement of just a few weeks ago was much too recent to have had any impact on the events of the past 72 hours." In addition, he said, "The Hamas operation was low tech, low cost. I doubt the cost of the material used in the operation exceeded perhaps $100,000 or so."
Nader Habibi, a professor of economics at Brandeis University's Crown Center for Middle East Studies, offered another reason why the Republican argument fails.
"Another issue to consider is that it has taken several months (and perhaps a couple of years) for Hamas to manufacture the weapons that it has used against Israel since October 6," Habibi told us via email. "The $6 billion under discussion was released only recently. So it could not have had a role in funding Hamas for this operation."
Could Money Be Used to Fund Future Terrorism?
Miller, the State Department spokesman, assured that there would be "strict Treasury Department oversight" of the unfrozen funds to ensure Iran uses them for humanitarian needs such as food or medicine.
But in an interview with NBC News on Sept. 12, Iranian President Ebrahim Raisi said Iran would spend the money however it sees fit.
"This money belongs to the Islamic Republic of Iran," Raisi said. "And naturally, we will decide, the Islamic Republic of Iran, will decide to spend it wherever we need it. How to spend our money, of course, it is under the authority of the Islamic Republic of Iran. This money it belongs to the Iranian people, to Iranian government. So the Islamic Republic of Iran will decide what to do with this money."
Miller said that he understood why Raisi "may need to make those remarks," but the U.S. Treasury Department would maintain oversight of the funds in Qatar accounts. "We will remain vigilant in watching the spending of those funds and have the ability to freeze them again if we need to."
Habibi told us that safeguards would prevent the direct transfer of money to Hamas.
"Under the arrangement between Iran and the U.S. these funds have been transferred to the central Bank of Qatar and Iran is allowed to use them for purchase of authorized goods such as food and medical supplies," Habibi said. "Therefore, it will not be possible for Iran to gain control of these funds and transfer them to Hamas." 
Nonetheless, some Republicans, such as McCaul and Haley, argue that money is fungible. Experts say that is a fair criticism, though some told us it was unlikely much money would ultimately go to Hamas.
In testimony before a House subcommittee on Sept. 27, Elliot Abrams, a senior fellow for Middle Eastern studies at the Council on Foreign Relations — whom Biden has nominated to serve on the bipartisan United States Advisory Commission on Public Diplomacy — testifiedthat he feared "the billions of dollars to which Iran will now newly have access as part of the prisoner deal will only add to the many more billions they are earning through rising oil exports, and will help fund terrorism against Israel to an even greater degree."
Said Habibi: "The potential impact of these funds on Iran's ability to support its proxy armed supporters such as Hamas and Hezbollah is that it can free up some funds that were previously used for medicine and food. For example if the government of Iran was planning to buy $100 million worth of rice, it can now pay for this purchase from the released money in Qatar central bank and use the $100 million that was dedicated for this purpose for all other expenditures. How this $100 million is spent depends on the security and economic priorities of the Islamic regime." 
"In my opinion the domestic security and economic expenditure needs are very strong and at best only a small portion of this freed fund will be dedicated to all of Iran's proxies, which include Hezbollah, Hamas, and pro-Iran militias in Iraq, Syria and Yemen," Habibi said.
Robinson agreed that little of that money is likely to ever make its way to Hamas.
"As a general rule, I find people tend to conflate Iran-Hamas-Hizbullah," Robinson said. "Iran has had a historically long and deep relationship with Hizbullah, indeed, helping to found the organization in the early 1980s. By contrast, Iran's relationship with Hamas has paled by comparison historically. Friendly, some resource flows, likely some training now and again, but a far cry from the transfer of tens of millions of dollars every year as it did with Hizbullah."
Still, despite Biden administration assurances that the accounts in Qatar will be restricted and will be available only for transactions for humanitarian goods with vetted third-party, non-Iranian vendors, Clawson is dubious that the Qatari monitoring will work. Such arrangements have a history of problems, Clawson said, such as food and medicine being supplied by companies with ties to the Islamic Revolutionary Guard Corps, which in turn skims some of the profits. "Do I think it's going to work, no," Clawson said.
But even if the funds are used for humanitarian purposes, Clawson said, it's a fair criticism to say that money Iran would have used to buy medicine or wheat could now be used to fund other things, which could include Hamas.
It's also fair, he said, for some to argue that the arrangement provided an incentive for countries like Iran to hold hostages. It sent a message, Clawson said, "If you hold a hostage, you can get something for it."