When you make purchases through our links we may earn a small commission.
Explore Napa Valley's top 101 wine tasting experiences, from iconic wineries like Louis M. Martini to hidden gems and breathtaking vineyard landscapes. Immerse yourself in a sensory journey through world-class Cabernet Sauvignon, Chardonnay, and more, as you uncover the essence of Napa's terroir. Plan your unforgettable wine adventure today.
Greetings, fellow oenophiles and explorers! If you're seeking a wine tasting journey that transcends mere sips, Napa Valley is your haven. With its rolling vineyard-covered hills and a culture steeped in viticulture, this Californian gem is a paradise for the senses. Join us as we unveil the top 20 tasting experiences that promise to leave an indelible mark on your wine-loving soul.
101 Best Wine Tasting Experiences in Napa Valley
1. Opus One Winery: Elevate your palate with Opus One's Bordeaux-style blends, surrounded by breathtaking architecture and serene reflection pools.
2. The French Laundry's Wine Cellar: Delight in a gastronomic journey at this legendary restaurant, where a sommelier curates an exquisite wine pairing to complement your meal.
3. Castello di Amorosa: Transport yourself to Tuscany as you explore an authentically designed medieval castle while sipping on Italian-inspired wines.
4. Robert Mondavi Winery: Immerse yourself in the essence of Napa Valley at this pioneering winery, offering diverse tastings from Cabernet Sauvignon to Fumé Blanc.
5. Domaine Carneros: Indulge in sparkling wines at this picturesque château, where elegant terraces offer stunning vineyard vistas.
6. Beringer Vineyards: Explore historic caves as you sample a range of varietals, including the famous Private Reserve Cabernet Sauvignon.
7. Sterling Vineyards: Take an aerial tram to this hilltop winery, where you can enjoy panoramic views alongside a diverse wine selection.
8. Hall Winery: Art and wine intertwine at Hall Winery, where modern sculptures complement world-class Cabernet Sauvignons.
9. Chateau Montelena: Taste Chardonnay at its finest at the winery that put California on the global wine map with its victory in the 1976 Judgment of Paris.
10. Stag's Leap Wine Cellars: Sample renowned Cabernet Sauvignons in a serene setting where Stags Leap District's unique terroir shines.
11. Inglenook: Immerse yourself in history at this estate, where you can relish in exceptional Cabernets and a nod to Francis Ford Coppola's cinematic legacy.
12. Artesa Vineyards & Winery: Experience Spanish-influenced architecture while savoring cool-climate Chardonnay and Pinot Noir.
13. Far Niente Winery: Discover the art of aging as you taste impeccable Chardonnay and Cabernet Sauvignon in a charming 19th-century stone winery.
14. Cakebread Cellars: Dive into a sensory exploration with varietal-specific tastings, paired with fresh bites to accentuate the flavors.
15. Shafer Vineyards: Uncover the magic behind renowned Hillside Select Cabernet Sauvignon and other distinguished wines in a welcoming atmosphere.
16. Quintessa: Delve into biodynamic wines at this estate where every aspect, from farming to winemaking, embraces harmony with nature.
17. Cade Estate Winery: Enjoy panoramic views from Howell Mountain as you sip on organically farmed wines that reflect the terroir's distinctiveness.
18. Silver Oak Cellars: Relish in velvety Cabernet Sauvignon at this winery known for its commitment to sustainability and elegant craftsmanship.
19. Alpha Omega Winery: Experience the Aplha Omega journey as you taste Bordeaux-inspired wines, surrounded by modern elegance and stunning views.
20. Duckhorn Vineyards: Conclude your Napa Valley adventure with exceptional Merlot and Cabernet Sauvignon tastings at this iconic winery.
21. Palmaz Vineyards: Explore a gravity-flow winery and savor meticulously crafted Cabernet Sauvignon while admiring the impressive underground wine cave.
22. Mumm Napa: Elevate your palate with exquisite sparkling wines at this renowned winery, where artistry and effervescence come together.
23. Peju Province Winery: Delight in a sensory adventure as you taste an array of wines in a welcoming atmosphere, surrounded by lush gardens.
24. Rombauer Vineyards: Experience the joy of Zinfandel and other varietals in a cozy tasting room overlooking picturesque vineyards.
25. Laird Family Estate: Indulge in a family-owned winery's hospitality, sampling limited-production wines and learning about their vine-to-bottle process.
26. Chappellet Winery: Discover high-altitude wines that embody Pritchard Hill's terroir, known for producing rich and complex Cabernet Sauvignon.
27. Del Dotto Vineyards: Embark on an underground barrel tasting experience, exploring the intricate and flavorful journey from barrel to bottle.
28. Heitz Cellar: Taste classic Napa Valley wines like Cabernet Sauvignon and Chardonnay at one of the valley's pioneering wineries.
29. Arkenstone Vineyards: Immerse yourself in the mountain terroir of Howell Mountain, tasting distinctive estate-grown wines that reflect the rugged landscape.
30. Sullivan Rutherford Estate: Enjoy a personalized tasting of Bordeaux-style wines while relishing the serene beauty of Rutherford's renowned AVA.
31. Freemark Abbey: Step back in time as you sample wines at one of Napa's oldest wineries, celebrated for its historical significance and acclaimed Cabernets.
32. Turnbull Wine Cellars: Experience small-lot Cabernet Sauvignon tastings in a rustic barn setting, showcasing the unique character of Oakville's soils.
33. Round Pond Estate: Indulge in estate-grown olive oils alongside exceptional Cabernet Sauvignon and artisanal wines in a stunning setting.
34. V. Sattui Winery: Delight in a picnic on the winery's grounds, enjoying a diverse selection of wines that cater to every palate.
35. Grgich Hills Estate: Taste organic and biodynamic wines at the winery known for producing the Chardonnay that triumphed in the 1976 Judgment of Paris.
36. Beaulieu Vineyard (BV): Discover the legacy of Georges de Latour's Cabernet Sauvignon, known as the "Private Reserve" that set the bar for Napa wines.
37. Ladera Vineyards: Revel in the unique experience of tasting wines at a winery carved into the Howell Mountain hillside, showcasing altitude-driven expressions.
38. Nickel & Nickel: Dive into single-vineyard wines, each bottle a tribute to the distinct personality of a specific Napa Valley vineyard.
39. Honig Vineyard & Winery: Sip on Sauvignon Blanc and Cabernet Sauvignon while learning about the winery's sustainable practices and beekeeping initiatives.
40. Cliff Lede Vineyards: Unwind with Rock Blocks Cabernet Sauvignon tastings, each named after a classic rock song that evokes the wine's character.
41. Schramsberg Vineyards: Immerse yourself in the world of sparkling wines with a tour of historic caves and a taste of meticulously crafted méthode champenoise.
42. Clos Pegase Winery: Journey through art-filled grounds as you sample wines that reflect the unique character of Calistoga's volcanic soils.
43. Corison Winery: Discover elegant and age-worthy Cabernet Sauvignon that beautifully embodies the St. Helena AVA's essence.
44. Frank Family Vineyards: Experience world-class wines in a historic stone building, where former President Franklin D. Roosevelt once visited.
45. The Hess Collection: Explore contemporary art and taste wines from mountain and valley vineyards while surrounded by stunning hillside vistas.
46. Sequoia Grove Winery: Uncover balanced and expressive Cabernet Sauvignon and other varietals in an intimate tasting room setting.
47. St. Supéry Estate Vineyards & Winery: Savor estate-grown Sauvignon Blanc and Bordeaux varietals while enjoying a sensory exploration of their wine.
48. Antica Napa Valley: Taste high-elevation estate wines while soaking in panoramic views of Atlas Peak's vineyards and the valley below.
49. O'Brien Estate: Indulge in organic and biodynamic wines in a boutique winery, nestled in the Oak Knoll District of Napa Valley.
50. Viader Vineyards & Winery: Relish Bordeaux-style blends in a stunning setting atop Howell Mountain, where you can enjoy both wine and nature.
51. Silverado Vineyards: Delight in Cabernet Sauvignon and Chardonnay tastings while overlooking the verdant hills of the Stags Leap District.
52. Biale Vineyards: Experience Zinfandel in all its glory at this winery known for its commitment to preserving Napa's heritage varietals.
53. Mira Winery: Taste handcrafted wines while learning about the unique technique of aging bottles underwater in Lake Tahoe.
54. Spottswoode Estate Vineyard & Winery: Sip on organic and biodynamic Cabernet Sauvignon and Sauvignon Blanc in a serene garden setting.
55. Farrier Wine: Discover small-lot wines crafted by a skilled farrier, where each wine represents a different horseshoe nail.
56. Newton Vineyard: Taste wines that capture the essence of Spring Mountain's rugged terroir while enjoying views from the winery's terraced gardens.
57. Meteor Vineyard: Experience single-vineyard Cabernet Sauvignon tastings in a modern winery that beautifully marries architecture and nature.
58. Pestoni Family Estate Winery: Enjoy a relaxed wine tasting experience with a warm welcome from the family who's been cultivating Napa Valley since 1889.
59. Trefethen Family Vineyards: Taste acclaimed estate wines in a tranquil setting, known for its commitment to sustainable farming and historic preservation.
60. Jarvis Estate: Venture into an underground wine cave and experience a meticulously controlled environment where wines mature to perfection.
61. Alpha Acid Brewing Company: For a change of pace, explore the craft beer scene with hop-forward brews that showcase Napa's brewing creativity.
62. Mayacamas Vineyards: Taste age-worthy Cabernet Sauvignon and Chardonnay on a historic estate nestled in the Mayacamas Mountains.
63. Merryvale Vineyards: Sample a variety of wines while learning about the winery's history, which dates back to the late 1800s.
64. Gargiulo Vineyards: Enjoy limited-production Cabernet Sauvignon in a welcoming atmosphere that embodies the family's Italian heritage.
65. Hendry Ranch Wines: Experience single-vineyard wines that represent the distinct microclimates of Napa Valley's diverse terroirs.
66. Revana Family Vineyard: Taste handcrafted wines that capture the essence of St. Helena's unique terroir, guided by meticulous winemaking.
67. HALL St. Helena: Explore the modern, artistic winery while indulging in Bordeaux-style varietals that epitomize Napa's elegance.
68. Rocca Family Vineyards: Delight in Cabernet Sauvignon and other varietals crafted with a focus on organic farming and a sense of place.
69. Honker Blanc Wines: Discover small-batch wines in a charming setting, where the focus is on quality, sustainability, and community.
70. St. Clair Brown Winery & Brewery: Experience a unique combination of wine and beer offerings at a relaxed urban winery and brewery.
71. Tudal Winery: Savor wines from estate-grown grapes while taking in stunning views of the valley and Napa River.
72. Krupp Brothers Estates: Taste wines that reflect the unique character of the Stagecoach Vineyard, one of Napa's highest-elevation vineyards.
73. Fontanella Family Winery: Relish in limited-production wines in a cozy setting that embodies the family's passion for winemaking.
74. Barlow Vineyards: Experience wines made from meticulously farmed grapes in a serene and welcoming tasting room.
75. Stone Brewing Napa: Explore the world of craft beer with unique and innovative brews that pay homage to the region's agricultural heritage.
76. Priest Ranch Wines: Enjoy varietal-focused tastings in a historic building while surrounded by panoramic views of Napa Valley.
77. Neyers Vineyards: Taste old-world-style wines that showcase the unique terroir of the region's Carneros and Conn Valley vineyards.
78. Italics Winegrowers: Indulge in Bordeaux varietals in a contemporary tasting room that blends modern architecture with rustic charm.
79. Summit Lake Vineyards & Winery: Experience Cabernet Sauvignon and Zinfandel while immersed in the rustic beauty of Howell Mountain.
80. Burgess Cellars: Taste wines from Howell Mountain's high-elevation vineyards, reflecting the bold character of mountain-grown fruit.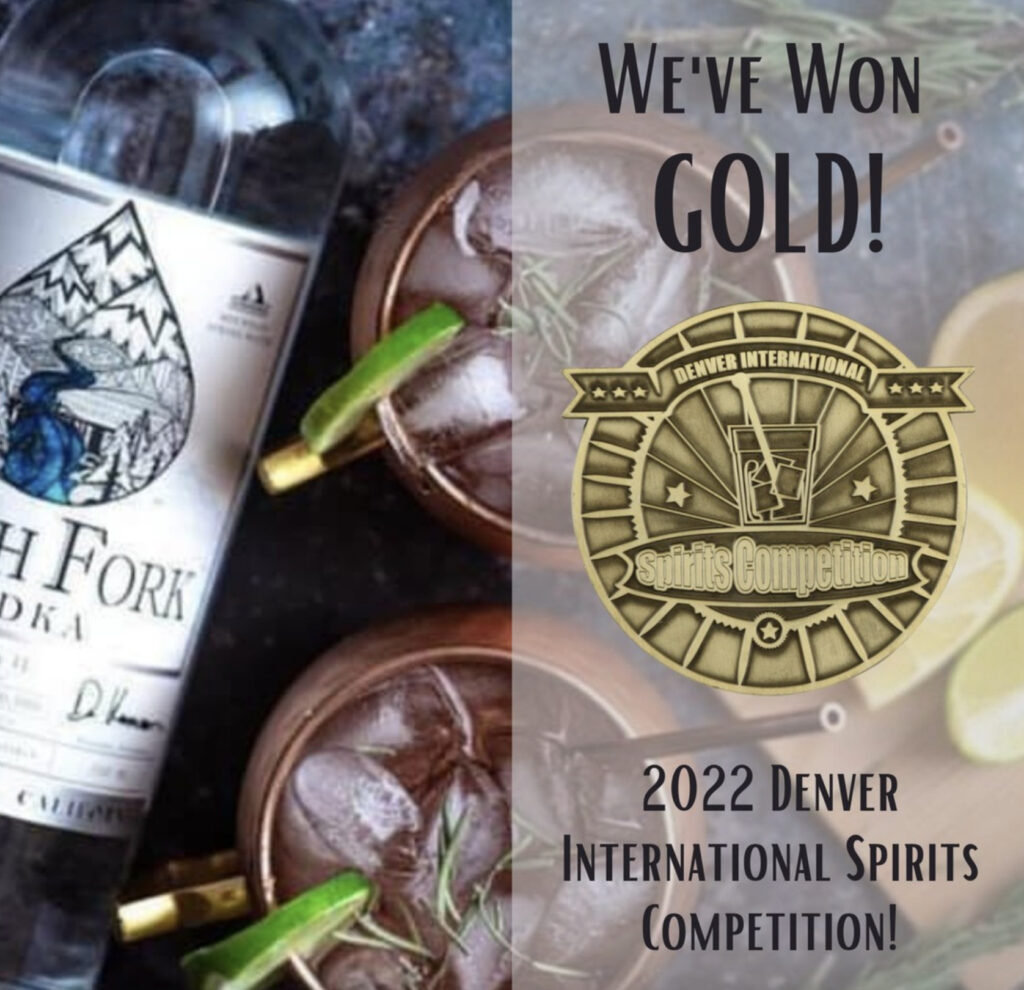 South Fork Vodka

The exceptional smoothness results from a multi-distillation process and a unique, small batch finishing method utilized by no other producer in the world.
81. Louis M. Martini Winery: Immerse yourself in the legacy of Louis M. Martini, tasting award-winning Cabernet Sauvignon and Merlot in an iconic winery that bridges tradition and innovation.
82. Tamber Bey Vineyards: Enjoy Bordeaux-style wines in a stunning equestrian setting, where you can even meet the winery's resident horses.
83. Black Stallion Estate Winery: Discover a diverse range of wines in a beautifully restored historic stable surrounded by lush gardens.
84. Sullivan Vineyards: Savor estate-grown wines in a charming tasting room that embodies the family's dedication to quality.
85. Rutherford Hill Winery: Experience the unique character of hillside-grown wines while overlooking the picturesque Rutherford AVA.
86. Envy Wines: Relish in small-lot, single-vineyard wines crafted with a meticulous attention to detail, reflecting the St. Helena terroir.
87. Jericho Canyon Vineyard: Delight in limited-production wines from a hidden gem in Calistoga, nestled in a secluded canyon.
88. Brandlin Estate: Taste mountain-grown Cabernet Sauvignon and other varietals that showcase the rugged character of Mount Veeder.
89. Dutch Henry Winery: Experience handcrafted wines while surrounded by the tranquility of Calistoga's countryside.
90. Lagier Meredith Vineyard: Explore wines that highlight the unique Mount Veeder terroir, known for producing intense and complex flavors.
91. Ghost Block Estate Wines: Enjoy estate-grown wines in a historic vineyard setting, where each bottle carries a piece of Napa Valley's history.
92. Larkmead Vineyards: Taste terroir-driven wines that capture the essence of Napa Valley's varied soils and microclimates.
93. Pine Ridge Vineyards: Sample a diverse selection of wines, including Cabernet Sauvignon and Chenin Blanc, in a contemporary tasting room.
94. Robert Sinskey Vineyards: Indulge in organic and biodynamic wines that reflect the winery's commitment to sustainable farming.
95. Outland Wines: Discover small-lot, handcrafted wines with a focus on quality and authenticity in a welcoming tasting room.
96. Charles Krug Winery: Experience wines from Napa Valley's oldest winery, where tradition and innovation come together in a historic setting.
97. Judd's Hill Winery & MicroCrush: Learn about winemaking firsthand with personalized tastings and the chance to create your own blend.
98. Schweiger Vineyards: Taste estate-grown Cabernet Sauvignon and other varietals while soaking in panoramic views of the valley.
99. Seavey Vineyard: Enjoy Cabernet Sauvignon and other Bordeaux-style wines in a serene setting on Howell Mountain.
100. Louis M. Martini Monte Rosso Vineyard: Embark on a unique tasting journey with a visit to the historic Monte Rosso Vineyard, where you can taste the essence of this renowned terroir.
101. Chateau Boswell Winery: Conclude your Napa Valley adventure with a visit to Chateau Boswell, where you can savor premium wines and soak in the ambiance of a boutique winery known for its dedication to crafting exceptional vintages. Discover the artistry behind each bottle and toast to the memories created during your Napa Valley tasting odyssey.
With these 101 remarkable tasting experiences, your exploration of Napa Valley's wine culture is sure to be a profound and unforgettable voyage. From historic wineries to hidden gems, each stop offers a chance to deepen your connection to the region's rich viticultural heritage. Enjoy every moment of your wine-soaked journey!