When you click on our advertisements and purchase products or services through our links we earn a small commission.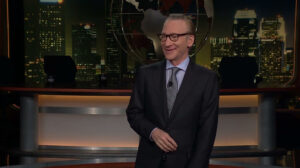 Bill reacts to the GOP's hard-right choice for Speaker of the House in his Real Time monologue.
The former VP dropped out of the presidential race and his old boss wants his endorsement, and Rep. Mike Johnson believes Earth was created a mere 6,000 years ago.
Desus Nice takes on the day's biggest stories including new House Speaker, Mike Johnson, a Georgia restaurant's "Bad Parenting Fee," and Michael Kosta & Grace Kuhlenschmidt weigh in on Jay-Z's response to the "Lunch with Jay-Z or $500,000" question.
ADVERTISEMENT - CONTINUE READING BELOW