When you click on our advertisements and purchase products or services through our links we earn a small commission.

The First Pick crew joins CBS Sports HQ with a full first round mock draft for the 2023 NFL Draft.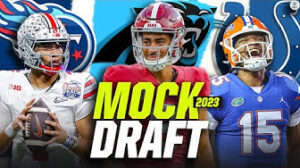 Brady Quinn joins CBS Sports HQ to discuss Ryan Wilson's latest mock draft.
ADVERTISEMENT - CONTINUE READING BELOW