When you click on our advertisements and purchase products or services through our links we earn a small commission.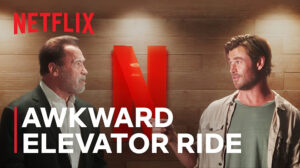 Chief Action Officer Arnold Schwarzenegger has a few ideas for Chris Hemsworth. What could go wrong?
Meanwhile… Netflix has mailed out its final DVD, and a Canadian black bear drank tons of soda.
With thousands of movies to choose from, and a navigation system and algorithm that don't always make the right choice easy to find, it can be difficult to know what to watch on Netflix. That's why we're here.
ADVERTISEMENT - CONTINUE READING BELOW