When you make purchases through our links we may earn a small commission.
Explore the Top Golf Destinations in the United States. From iconic courses to hidden gems, discover stunning landscapes, challenging fairways, and unforgettable experiences. Plan your ultimate golf getaway today!
Calling all passionate golfers! If your idea of a perfect vacation involves hitting the greens and chasing that elusive birdie, then you're in for a treat. The United States is a golfer's paradise, boasting some of the most stunning and challenging courses in the world. From picturesque coastal fairways to lush mountain landscapes, we've curated a list of the absolute best golf destinations that every golfer must experience. So pack your clubs and get ready to swing your way through these incredible golfing havens.
Visit the Robert Trent Jones Golf Trail at Magnolia Grove. The Crossings Course offers a championship experience with a mix of challenging holes and Southern hospitality.
Experience golfing amidst Alaskan beauty at the Moose Run Golf Course. Enjoy the stunning mountain backdrop and unique Northern experience while playing on the two courses, Hill Course and Creek Course.
If desert golf is your preference, Scottsdale offers a luxurious escape with its world-class resorts and stunning courses. With more than 200 courses in the area, you'll find options to suit every level of play. The desert landscape, framed by the McDowell Mountains, sets the stage for a unique golfing experience that includes challenging shots and breathtaking sunsets.
Escape to the Sonoran Desert and experience golfing at its sun-soaked best. The Ventana Canyon Golf Club offers courses that wind through desert canyons and offer stunning views of the surrounding mountains. Enjoy the blend of challenging golf and the unique desert environment.
Venture to the Sewailo Golf Club, part of the Casino Del Sol Resort, for a memorable golfing experience. This championship course offers breathtaking desert views and a challenging layout.
Experience golfing against the backdrop of Sedona's breathtaking red rock formations. The Sedona Golf Resort offers not only a challenging course but also mesmerizing views that will enhance your golfing experience. Immerse yourself in the natural beauty of this unique desert landscape.
Nestled along the rugged coastline of California's Monterey Peninsula, Pebble Beach Golf Links is a bucket-list destination for golfers worldwide. The breathtaking ocean views, iconic holes like the 7th and 18th, and meticulously maintained greens make this course a true masterpiece. Immerse yourself in the rich history of this legendary course while teeing off against the backdrop of crashing waves and stunning cliffs.
Overlooking the Pacific Ocean in San Diego, Torrey Pines offers two challenging courses: the North and the South. The South Course gained widespread fame as the host of the 2021 U.S. Open. With stunning coastal vistas and a blend of challenging holes, Torrey Pines provides a quintessential Southern California golfing experience.
Beyond Pebble Beach, the Monterey Peninsula offers other remarkable courses like Spyglass Hill Golf Course and Spanish Bay. These courses deliver a combination of oceanfront holes, challenging terrain, and breathtaking coastal scenery. Explore the region's rich golf heritage and enjoy a golfing experience that's truly unforgettable.
Escape to the desert oasis of Palm Springs, where you'll find a plethora of luxurious golf resorts and courses. The arid landscape is dotted with emerald green fairways and framed by majestic mountains. The PGA West complex and courses like Indian Wells Golf Resort offer a blend of championship golf and desert tranquility.
The Bay Area offers a blend of urban sophistication and outstanding golf. The Olympic Club has hosted multiple U.S. Opens and boasts stunning city and ocean views. Harding Park, a public gem, hosted the PGA Championship. Enjoy the unique experience of playing golf against the backdrop of iconic landmarks.
Combine golfing with the beauty of Lake Tahoe's crystal-clear waters and majestic mountains. The Edgewood Tahoe Resort boasts a championship golf course that hosts the American Century Championship celebrity tournament. Playing here provides a unique alpine golfing experience that's hard to beat.
Enjoy the beauty of Lake Tahoe from the greens of the Old Brockway Golf Course. This historic course offers a classic layout with stunning lake views, providing a relaxed yet rewarding golf experience.
Explore the Championship Course at Incline Village for an alpine golfing adventure. With pristine fairways and views of Lake Tahoe, this course provides a tranquil yet challenging experience.
Embrace mountain golf at the Edgewood Tahoe Golf Course. This stunning course features breathtaking lake views and a layout that blends seamlessly with the natural surroundings.
Combine your love for golf and wine in Napa Valley. The Silverado Resort and Spa offers two championship courses amidst the vineyard-covered hills, providing a unique blend of luxury and play.
Experience golfing in the shadow of the majestic Rocky Mountains. The Broadmoor Resort boasts two championship courses, the East and the West, both designed to test your skills while offering breathtaking views of Pikes Peak.
Famous for its "Island Green" on the 17th hole, TPC Sawgrass is a golfer's dream. Located in Ponte Vedra Beach, this course is home to The Players Championship, often referred to as the "fifth major." The challenging layout and the iconic 17th hole create an exhilarating experience that will test your precision and nerve.
Combine relaxation with golf on Amelia Island. The Omni Amelia Island Plantation Resort offers a mix of championship courses that incorporate the island's natural beauty and maritime forests. Enjoy ocean views, lush fairways, and a resort atmosphere that invites both play and relaxation.
Located in central Florida, Streamsong Resort boasts a unique golfing experience. With three distinct courses – Red, Blue, and Black – designed by world-renowned architects, this destination offers a modern take on golf in a tranquil and striking landscape.
Discover upscale golfing in Palm Beach County. PGA National Resort & Spa features the famous Champion Course, host of The Honda Classic. Navigate the challenging "Bear Trap" and enjoy luxurious amenities in this renowned golf destination.
Known for its luxurious lifestyle, Naples offers a golfing paradise with a range of world-class courses. Tiburón Golf Club features two Greg Norman-designed courses, the Gold and the Black, where you can experience championship-level play in a stunning setting.
Venture to Hammock Beach Resort for oceanfront golfing excellence. The Ocean Course and the Conservatory Course offer distinct challenges, from seaside holes to meticulously designed landscapes.
This exclusive island resort offers a taste of Southern elegance and world-class golf. The Seaside Course is a regular stop on the PGA Tour's RSM Classic. The stunning coastal setting, along with top-notch amenities and a luxurious atmosphere, creates a memorable golfing getaway.
Home to the iconic Augusta National Golf Club, this destination needs no introduction. The annual Masters Tournament is a golfing spectacle that draws enthusiasts from around the world. While playing Augusta National might be reserved for the lucky few, the aura of the course and the history of the Masters make Augusta a pilgrimage for any golfer.
Combine your love for golf with the beauty of the Hawaiian islands at Kapalua Resort. The Plantation Course, with its sweeping ocean views and challenging layout, hosts the Sentry Tournament of Champions. Imagine teeing off against the backdrop of the Pacific, surrounded by lush tropical landscapes and gentle trade winds.
Escape to Mauna Lani Resort on the Big Island and experience golfing in a tropical paradise. The North and South Courses offer lava fields, oceanfront holes, and a unique Hawaiian golf experience.
For a unique golf experience, head to the Coeur d'Alene Resort. The Floating Green at the Coeur d'Alene Resort Golf Course is a world-famous feature – it's an island green that changes its distance daily. Enjoy the challenge of this stunning lakeside course and the breathtaking beauty of the Idaho wilderness.
Discover the Idaho Club, surrounded by the stunning Selkirk Mountains. This Jack Nicklaus-designed course offers a unique golfing experience amidst the beauty of the northern wilderness.
Combine golf with Louisiana flair at the Contraband Bayou Golf Club. Located at the L'Auberge Casino Resort, this course provides a challenging layout along with the excitement of a casino resort.
Discover the Gray Plantation Golf Club for golfing amidst Louisiana's bayous and natural beauty. This course offers a mix of challenging holes and serene surroundings.
Northern Michigan offers a surprising golfing haven. The Grand Traverse Resort and Spa features multiple courses, including The Bear by Jack Nicklaus. With its scenic fairways and vibrant landscapes, this region provides a refreshing and picturesque golfing getaway.
Discover golfing gems in northern Michigan. The Manitou Passage Golf Club offers stunning views of Lake Michigan and a scenic golfing experience that's sure to captivate.
Play golf along the Gulf Coast at the Fallen Oak Golf Course. Designed by Tom Fazio, this course offers a harmonious blend of Southern charm and challenging play, making it a hidden gem for golf enthusiasts.
Nestled in the Ozark Mountains, this destination offers a serene golfing experience. The Lake of the Ozarks Golf Trail features multiple courses with varying layouts, all surrounded by the lake's picturesque shoreline and rolling hills.
Discover golfing in the Ozarks at the Top of the Rock Golf Course. Designed by Jack Nicklaus, this course offers unique play on an exquisite layout, with rock formations and water features adding to the beauty.
Escape to the rugged beauty of Montana's mountains and play at the Big Sky Resort. The Big Sky Golf Course offers a challenging layout with panoramic views of Lone Mountain and the surrounding wilderness, creating a serene and memorable golf experience.
Combine golf with entertainment in the dazzling city of Las Vegas. With a range of courses from the Strip to the outskirts, you can tee off in the morning and explore the city's attractions in the evening. Shadow Creek, a Tom Fazio-designed masterpiece, offers a high-end and secluded golf experience.
Combine golf with entertainment in the dazzling city of Las Vegas. With a range of courses from the Strip to the outskirts, you can tee off in the morning and explore the city's attractions in the evening. Shadow Creek, a Tom Fazio-designed masterpiece, offers a high-end and secluded golf experience.
Escape to the Adirondack Mountains for a golfing retreat in Lake Placid. The Lake Placid Club offers two courses, the Links Course and the Mountain Course, each providing a different golfing experience amidst the beauty of the surrounding peaks.
Venture to the Whiteface Club & Resort for a golfing experience in the Adirondack Mountains. Enjoy a historic course with stunning lake and mountain views.
Known as the "Home of American Golf," Pinehurst offers a slice of golfing history with its nine world-class courses. The most famous among them, Pinehurst No. 2, was designed by the legendary Donald Ross and has hosted major championships. Experience the classic charm of Pinehurst village, where Southern hospitality perfectly complements your golfing escapades.
Pine Needles Lodge & Golf Club
Known for its focus on women's golf, Pine Needles offers a fantastic golfing experience for everyone. The course layout and well-manicured fairways make it an enjoyable challenge. Experience the historic charm of this course and its surroundings in the heart of North Carolina.
Combine lakefront relaxation with golf at The Peninsula Club. This private club offers a championship golf course with picturesque lake views, providing a tranquil and enjoyable golfing experience.
For those seeking a rugged and authentic golfing adventure, Bandon Dunes should be your destination of choice. With five distinct courses perched atop dramatic coastal cliffs, this destination provides a links-style experience reminiscent of the Scottish Highlands. Wind-sculpted dunes, native vegetation, and panoramic ocean views will test your skills and captivate your senses.
Located in the stunning Cascade Mountains, Sunriver Resort offers a mix of championship courses amidst a natural wonderland. The Crosswater Club, with its challenging layout and views of the Deschutes River, provides an immersive golfing experience surrounded by lush forests and clear waters.
Play golf with a Pacific Northwest flair at Pumpkin Ridge Golf Club. This renowned club features two championship courses, Ghost Creek and Witch Hollow, offering stunning views and challenging holes.
Prepare to be enchanted by the stunning beauty of Kiawah Island's Ocean Course. Host to the 2012 PGA Championship, this Pete Dye-designed masterpiece provides a harmonious blend of challenging play and mesmerizing coastal scenery. The course's strategic design and the ever-present ocean breeze make for an unforgettable golfing journey.
Dubbed the "Golf Capital of the World," Myrtle Beach boasts an array of courses catering to every golfer's skill level. With over 100 courses along the Grand Strand, you can choose from a diverse range of layouts – from traditional to modern designs. The mix of golf, entertainment, and coastal charm makes Myrtle Beach a golfer's playground.
Known for its laid-back coastal charm, Hilton Head Island is home to several world-class golf courses. The Harbour Town Golf Links, with its iconic red-and-white lighthouse, hosts the RBC Heritage tournament. Enjoy a mix of challenging holes, stunning water views, and the relaxed ambiance of this Lowcountry gem.
Beyond its well-known courses, Hilton Head Island offers an array of diverse golf experiences. The Palmetto Dunes Resort features multiple courses with varying levels of difficulty, offering golfers a mix of challenges and stunning coastal views.
The Sea Pines Resort offers another gem on Hilton Head Island – the Harbour Town Golf Links. This iconic course, with its stunning 18th hole overlooking Calibogue Sound, provides an unforgettable golfing experience. The annual RBC Heritage tournament adds to the course's allure.
Experience the South Carolina Lowcountry at Palmetto Dunes Oceanfront Resort. The George Fazio Course offers a distinctive golfing experience with narrow fairways and strategic hazards.
Shelter Cove Harbour & Golf Club offers a unique par-3 golf experience on Hilton Head Island. With stunning waterfront views and challenging short holes, this course adds a different dimension to your golfing getaway.
Explore the historic charm of Charleston while indulging in world-class golf. Kiawah Island Golf Resort features the Ocean Course, which has hosted major championships. Experience a blend of challenging play and Lowcountry beauty.
Explore Myrtle Beach's golfing offerings at Arrowhead Country Club. This 27-hole facility provides a diverse golfing experience with unique hole layouts and scenic beauty.
Combine history, culture, and golf in San Antonio. The TPC San Antonio at the JW Marriott offers a championship course that hosts the Valero Texas Open. Play amid the rolling hills and natural beauty of the Texas Hill Country.
Experience mountain golf in the picturesque town of Park City. The Park City Golf Club provides a unique blend of challenging holes and breathtaking mountain views. Play amidst alpine scenery and explore the charm of this historic mining town.
Explore the red rock landscapes of St. George while enjoying a round of golf. The Sand Hollow Resort features an 18-hole championship course as well as the breathtaking "Links Course," offering a golfing experience surrounded by dramatic desert beauty.
Discover a blend of history and golf in Williamsburg. The Golden Horseshoe Golf Club offers two championship courses, the Gold and the Green, with designs that complement the colonial surroundings. Combine your love for golf with a dose of American history in this charming town.
Unwind and play golf in the historic setting of The Omni Homestead Resort. The Cascades Course, a classic mountain course designed by William Flynn, offers challenging play amidst stunning Appalachian views.
The Greenbrier resort offers golfing amidst the rolling hills of West Virginia. The Old White TPC Course has hosted PGA Tour events and combines classic design with breathtaking scenery. Enjoy the resort's amenities, including the iconic white-columned hotel and relaxing spa.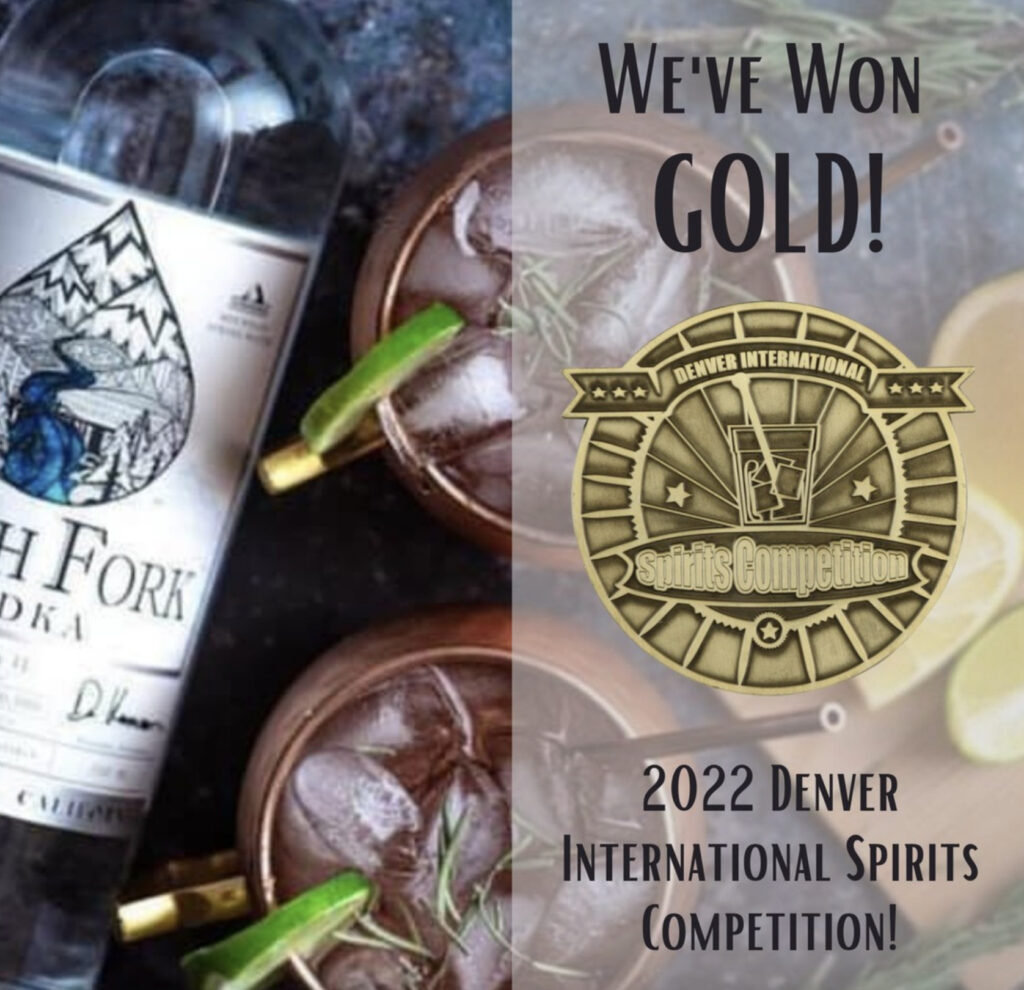 South Fork Vodka

The exceptional smoothness results from a multi-distillation process and a unique, small batch finishing method utilized by no other producer in the world.
For a taste of the rugged Midwest terrain, Whistling Straits on the shores of Lake Michigan is a must-visit destination. This destination has hosted multiple major championships and offers two courses, The Straits and The Irish, both designed by Pete Dye. Rolling hills, fescue-covered dunes, and challenging layouts provide an exceptional golfing adventure.
Experience golfing opulence at its finest in Kohler, where the Whistling Straits courses are just the beginning. The Blackwolf Run complex features two championship courses, The River and The Meadow Valleys, designed by Pete Dye. Enjoy the blend of world-class golf, luxurious accommodations, and a charming Midwest setting.
For golfers seeking a modern experience, Sand Valley is a must-visit destination. With courses designed by renowned architects, including Bill Coore and Ben Crenshaw, and David McLay Kidd, you'll experience minimalist design and golf in harmony with the natural landscape.
Experience golfing in a picturesque lakeside setting at Geneva National Resort. This destination offers three distinct courses designed by Arnold Palmer, Gary Player, and Lee Trevino. Enjoy a mix of challenging play and stunning lake views.
Explore the Grand Geneva Resort & Spa, offering two championship courses – The Brute and The Highlands. With challenging holes and serene landscapes, this destination provides a perfect balance of golf and relaxation.
Visit the Hawks View Golf Club for an enjoyable golfing experience in a natural setting. With two distinct courses – Como Crossings and Barn Hollow – you'll find a variety of holes to challenge your skills.
Gentlemen and gentle ladies, prepare to embark on a golfing journey of a lifetime through these remarkable destinations in the United States. Whether you're drawn to coastal panoramas, desert challenges, or links-style adventures, these golf courses offer more than just swings and putts – they promise an immersion into the landscapes that make America diverse and beautiful. So, gather your golf buddies, pack your finest golf attire, and get ready to tee off in style at these exceptional golf destinations. Your perfect golfing getaway awaits!