When you make purchases through our links we may earn a small commission.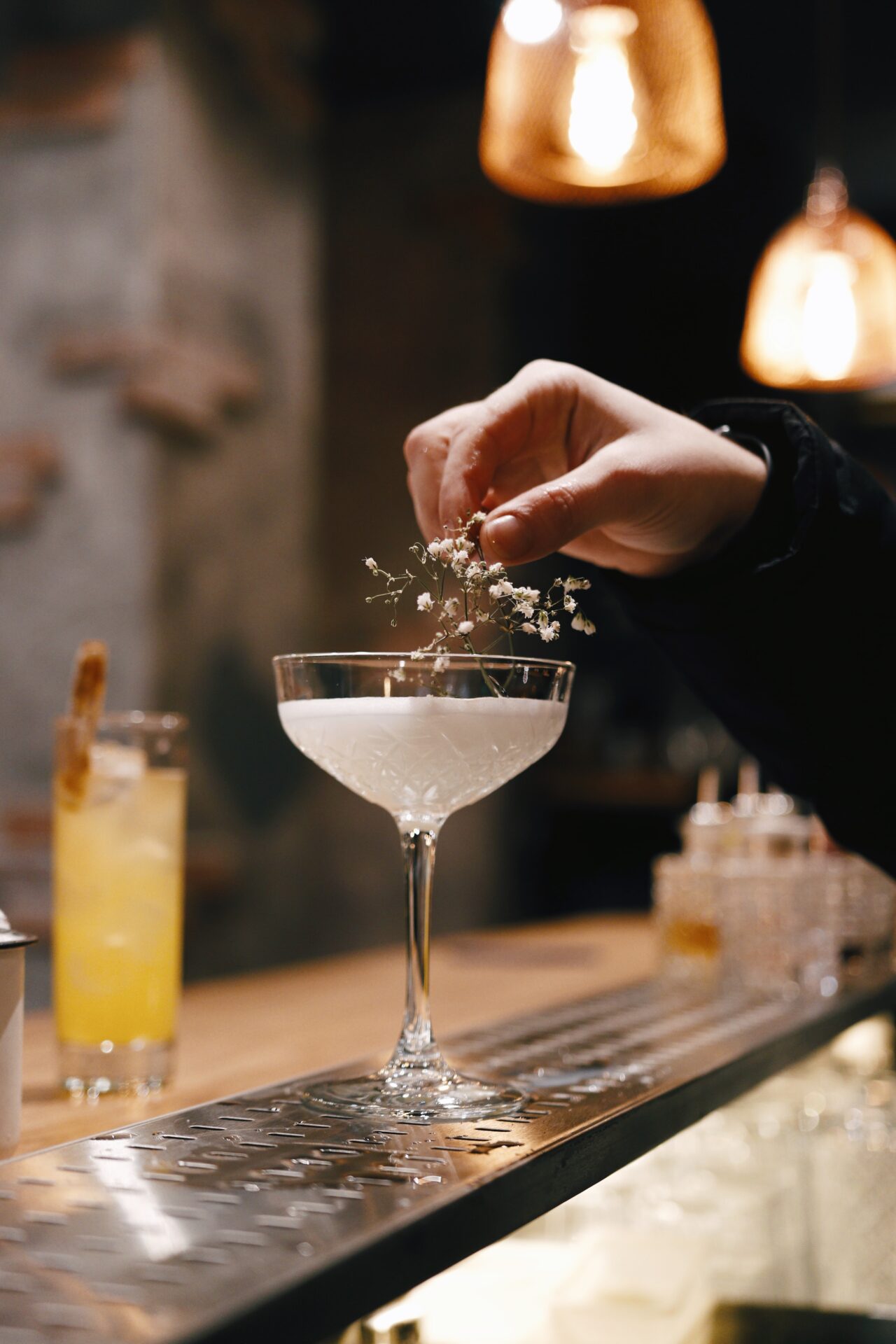 One sip of this classic cocktail and you'll taste the perfect balance of sweet and sour, with a crisp finish that leaves you wanting more. And with its simple yet elegant recipe, the daiquiri is a timeless drink that's sure to impress even the most discerning cocktail connoisseur.
The daiquiri is a classic cocktail that is said to have originated in Cuba in the late 19th century. The drink was named after the village of Daiquiri, located near the city of Santiago in southeastern Cuba.
The exact origin of the daiquiri is uncertain, but it is believed to have been created by American engineers and miners who were working in the area. The story goes that one day in 1898, a group of these workers visited the Venus bar in Daiquiri and asked the bartender, named Jennings Cox, to mix up a refreshing drink. Cox combined rum, lime juice, and sugar, creating what would later become the classic daiquiri recipe.
The drink gained popularity in Cuba and eventually spread to the United States and other parts of the world. During Prohibition in the US, the daiquiri became a popular drink among Americans traveling to Cuba to enjoy legal alcohol. The daiquiri was also a favorite of author Ernest Hemingway, who is said to have enjoyed the drink at the famous El Floridita bar in Havana.
Over the years, the daiquiri has evolved, with variations featuring different types of fruit, such as strawberry or banana. However, the classic daiquiri recipe remains a simple yet delicious combination of white rum, lime juice, and sugar, shaken with ice and strained into a chilled glass.
How To Make a Classic Daiquiri
Here's a classic daiquiri recipe that makes one drink:
Fill a cocktail shaker with ice.
Add the white rum, fresh lime juice, and simple syrup to the shaker.
Shake the mixture vigorously for about 10-15 seconds until the outside of the shaker becomes frosted.
Strain the mixture into a chilled cocktail glass.
Garnish with a lime wheel or wedge, if desired.
Enjoy your delicious homemade daiquiri!
Note: To make simple syrup, combine equal parts sugar and water in a saucepan and heat until the sugar dissolves, then let it cool before using. You can also add other flavors such as strawberries or mint to make flavored daiquiris. Simply muddle the additional ingredient in the shaker before adding the other ingredients.
Here are 10 popular variations of the classic daiquiri recipe:
Hemingway Daiquiri – Also known as the Papa Doble, this version includes

grapefruit

juice and

maraschino

liqueur in addition to the classic daiquiri ingredients.


———————————–

Strawberry Daiquiri – This version adds fresh or frozen

strawberries

to the classic daiquiri recipe for a fruity and refreshing twist.


———————————–

Banana Daiquiri – Blended with fresh

banana

, this variation has a smooth and creamy texture and a sweet, tropical flavor.


———————————–

Pineapple Daiquiri – Made with fresh

pineapple

juice, this version has a sweet and tangy flavor that perfectly complements the rum and lime. 


———————————–

Coconut Daiquiri – This version swaps out the simple syrup for

coconut

cream and adds toasted coconut on top for a tropical taste and texture.


———————————–

Frozen Daiquiri –

Blended with ice

, this version has a slushy, refreshing texture that's perfect for hot summer days.


———————————–

Spiced Daiquiri – Add a little warmth and depth to the classic daiquiri recipe by using spiced rum and adding

cinnamon

,

nutmeg

, or

cloves

.


———————————–

Blueberry Daiquiri – Made with fresh

blueberries

, this version has a sweet and slightly tart flavor that pairs perfectly with the rum and lime.


———————————–

Peach Daiquiri – Blend fresh or frozen

peaches

with the classic daiquiri ingredients for a sweet and fruity variation.


———————————–

Raspberry Daiquiri – Add fresh or frozen

raspberries

to the classic daiquiri recipe for a tart and refreshing twist.