When you purchase products or services through our links we earn a small commission. Thank you.
The Driver Swing is so much easier when you know this
The driver swing is so much easier when you follow a simple system. Many of Danny Maude's students have the same questions you have: How do you hit driver straight? How do I hit driver consistently? How to hit driver further? More importantly how can I do all this without having to think of too many things over the golf ball.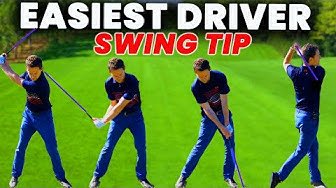 You see over the years the golf swing has been chopped up and dissected into so many pieces it can sometime feel like it will take forever to learn.
But don't believe that. This is the old school way.
The new school way is to learn your swing. We are all built differently, different shapes and sizes, different levels of strength and flexibility. Should we all swing it the same way?
Take a look at the the hottest golfers in the world right now. Dustin Johnson, Mathew Wolff, Victor Hofland. They have chosen to adopt the new school way. They have chosen to find a golf swing that works for them rather than fit into a model that someone has designed.
In this weeks golf lesson I give you an amazing golf drill that will truly help you hit driver straight, hit driver further and hit driver consistently.
If you found this video helpful and know of someone that would benefit from this video, please share it. 🍻🇺🇸📣
Heavily researched. Thoroughly vetted.